🖤 
Make Everyday Comfortable 🖤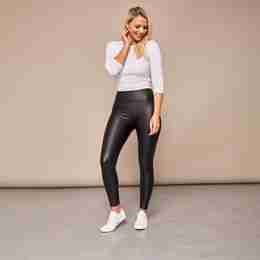 "I ordered the wet look leggings hoping they would be exactly as they were described (I have been disappointed many times already with other shops/sites) and all i can say is WOW!! Absolutely delighted with my purchase. I bought an 8/10 and are true to size and incredibly comfy. Prompt delivery service too! I would highly recommend buying them!! Definitely a must have for your winter wardrobe :) "

- Claire J. 
⭐⭐⭐⭐⭐
★ ★ ★ ★ ★ 
"I really love the hoodie, wearing it since I received it, very trendy, casual but has a glam feel at the same time, perfect for Spring"
- Emma R.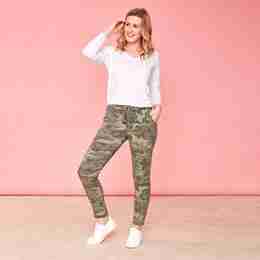 "Beautiful army print on these pants, very subtle print....and amazingly comfortable too !"

- A. Garvey
⭐⭐⭐⭐⭐
★ ★ ★ ★ ★ 
"This is my new favourite jumper! Love the split hem, so flattering & unbelievably comfy 💖"

- Sarah M.
★ ★ ★ ★ ★ 
"Such a relaxed fit on these joggers. The biker patch gives them a lovely edge"

- A. Garvey
"The perfect Winter tracksuit...loving the animal print....and it's fleece lined so feels amazing on!"

- A. Garvey
⭐⭐⭐⭐⭐
★ ★ ★ ★ ★ 
"I love this cap because there is a hole at top for your pony tail."
- Barbara S.
★ ★ ★ ★ ★ 
"This is a nice thick but very soft fabric that provides great comfort on any occasion. The strap in the middle emphasizes my small waist but gives me great comfort and covers the lower part of my body well. I would absolutely recommend it in this color."
- Barbara S.

★ ★ ★ ★ ★ 
"I love this....such a clever blazer. It's made from a snug & comfortable material, with a cool military style, so it looks a little structured but still very casual - love it!"
- A. M. Gannon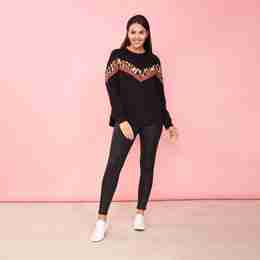 "Such a cool animal print on this jumper. It also has the split hem which makes it really easy and comfortable to move it...going to get lots of wear out of this!"
- A. Garvey
⭐⭐⭐⭐⭐
★ ★ ★ ★ ★ 
"Super stretchy & really comfy! Lovin' the biker style too....my new favourites!"
- Ally G.

★ ★ ★ ★ ★ 
"I have just received my Jodie Jersey Shirt, and it was love at first wear! It goes over all my t-shirts perfectly, and I love wearing jeans, so its color complements my jeans nicely."

- Ally G.
★ ★ ★ ★ ★ 
"Great length in this top, perfect with tight leggings when you need that extra bit of coverage over bum & hips."
- A. Garvey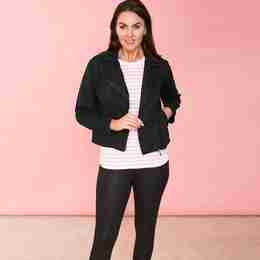 "A biker jacket with much softer & more moveable material. Really clever....love it!"

- Chloe Markham
⭐⭐⭐⭐⭐
★ ★ ★ ★ ★ 
"My favourite hoody! No zips or buttons so you just throw it on. Very cozy & nice length, so great coverage - love it!"
- AM Gannon
★ ★ ★ ★ ★
"These crinkle joggers are a dream.....you don't need to iron them 🤗 They're also amazingly comfortable & stretchy"
- Anne Marie G.