"Irresistible offer"
- Annie
⭐️⭐️⭐️⭐️⭐️
Blake Top -Pink & White (2 for €54)
The Blake Top - Pink & White bundle offer combines style & versatility,
Free Delivery This Weekend | Use Code: FREEDELIVERY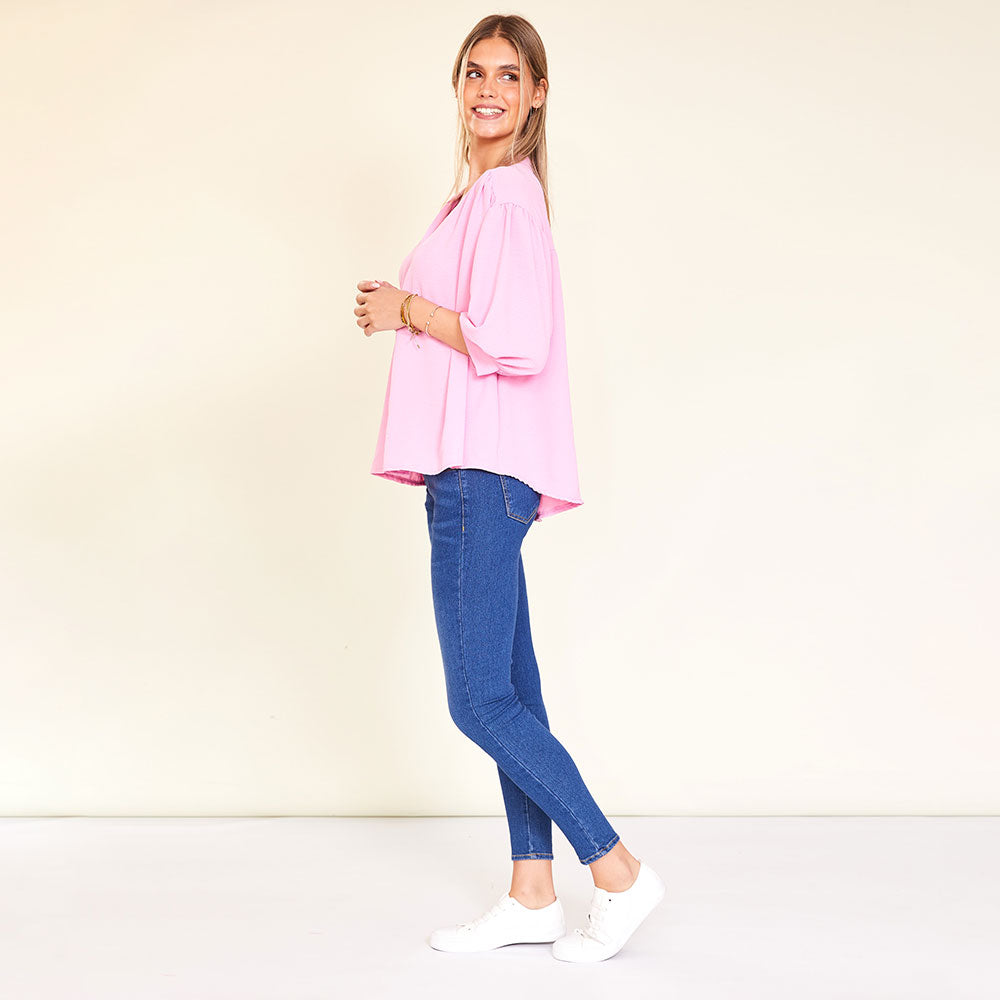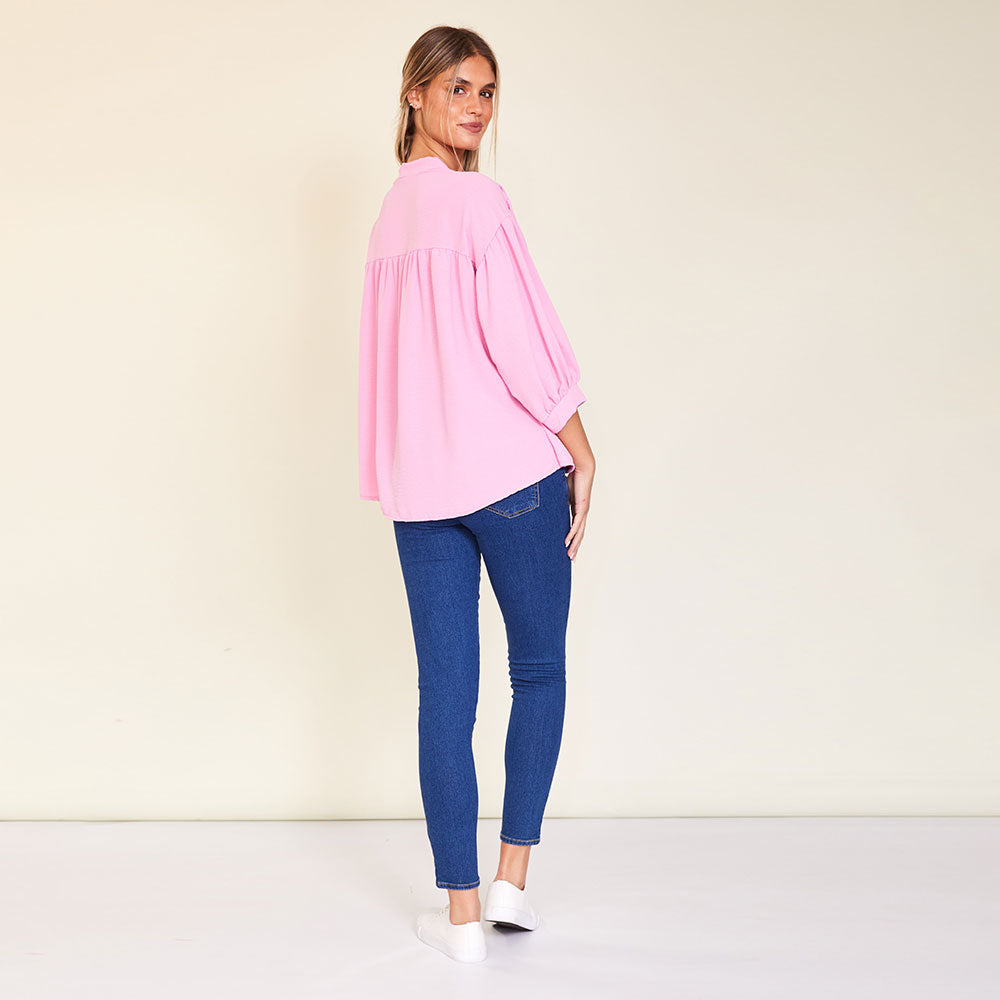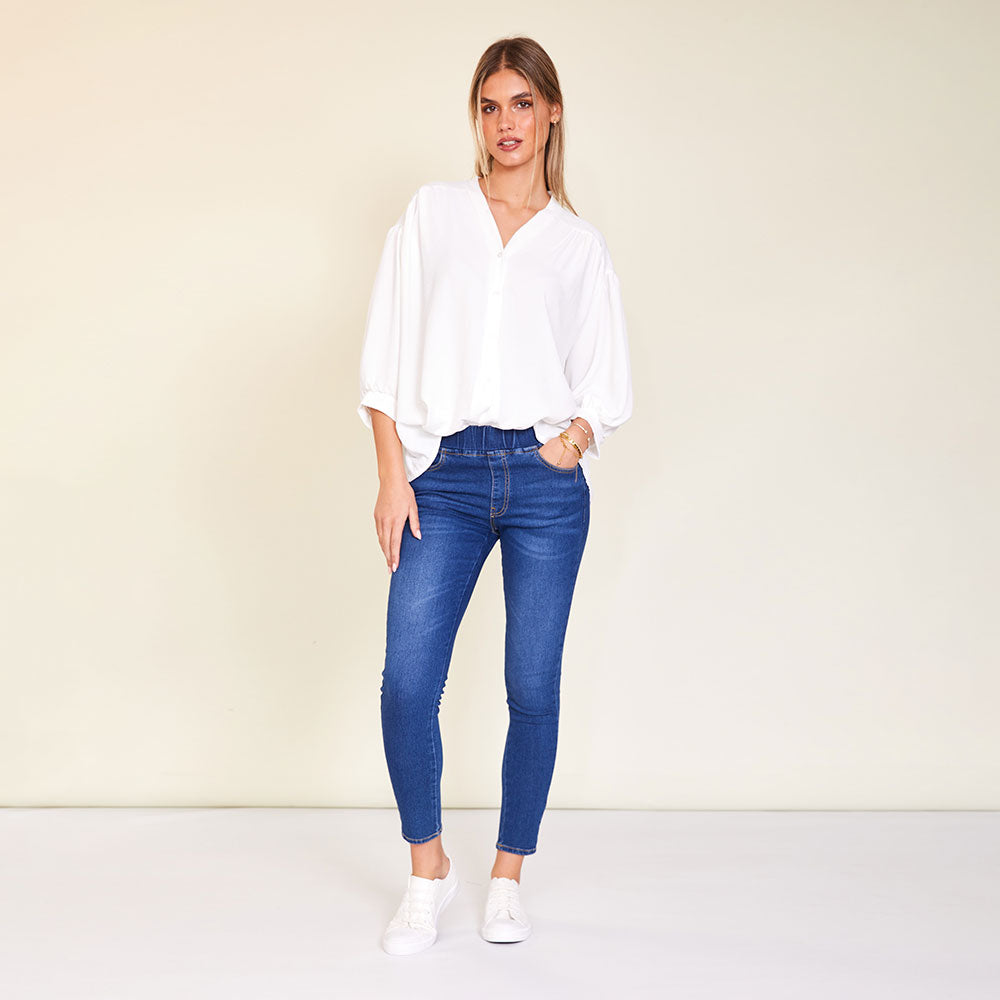 The Blake Top - Pink & White bundle offer is an exciting opportunity for fashion-conscious individuals seeking both style and savings. This package, which includes two chic Blake Tops in different yet complementary colors, represents an excellent value at just €54.

Firstly, the inclusion of both Pink and White tops allows for versatility in your wardrobe. The White Top exudes a timeless and classic vibe, suitable for a range of occasions from casual outings to semi-formal gatherings. On the other hand, the Pink Top adds a touch of playfulness and femininity to your ensemble, perfect for brightening up your look during spring and summer.

These Blake Tops are known for their flattering silhouette, comfortable fit, and intricate detailing, making them wardrobe staples. They pair beautifully with various bottoms, from jeans to skirts, offering endless outfit possibilities.

Selecting the Blake Top - Pink & White bundle for just €54 is a decision that combines fashion savvy with practicality, offering a multitude of compelling reasons to opt for this fantastic deal:

Double the Versatility: With this bundle, you're getting not one but two stylish tops in different colors - Pink and White. This diversity expands your outfit options, allowing you to effortlessly switch between classic and playful looks depending on your mood or the occasion.

Timeless Elegance: The Blake Top boasts a timeless design with its flattering silhouette, intricate detailing, and comfortable fit. Both colors are versatile and can be dressed up or down, making them suitable for a wide range of events and seasons.

Budget-Friendly: Purchasing two high-quality tops for just €54 is a remarkable deal. It's a cost-effective way to enhance your wardrobe with premium clothing, ensuring you get the best value for your money.

Mix and Match: These tops pair seamlessly with various bottoms, from jeans to skirts, making them incredibly versatile. Mix and match them with your existing wardrobe pieces to create new and exciting ensembles.

30 DAY MONEY BACK GUARANTEE!
No Hassle Returns Policy
If you are not happy with your purchase simply pop it back in the post. There is a step-by-step guide for returning your item which can be found in Delivery-Return section below. Once we receive your order back within 30 days, we will process your refund.
😃
Free Delivery on Orders > €75
About Us
Where Did it All Start?
Meet Mary, the co-founder of The Casual Company, and let her take you backstage to give you a glimpse into our sleek collections. 
From humble beginnings in her box room, Mary and her husband Niall have grown their Irish-owned, family-run business into a national brand in only a few short years. Comfort, chicness and a passion for design are at the heart of The Casual Company, a label dedicated to making women feel confident.