"Can't believe how comfortable this set is have great plans to wear them as a set and individual."
- Clare H.
⭐️⭐️⭐️⭐️⭐️
Clara Co-Ords (Khaki & Red) (2 for €105)
The Clara Coord Set effortlessly captures a sense of relaxation and sophistication.
Free Delivery This Weekend | Use Code: FREEDELIVERY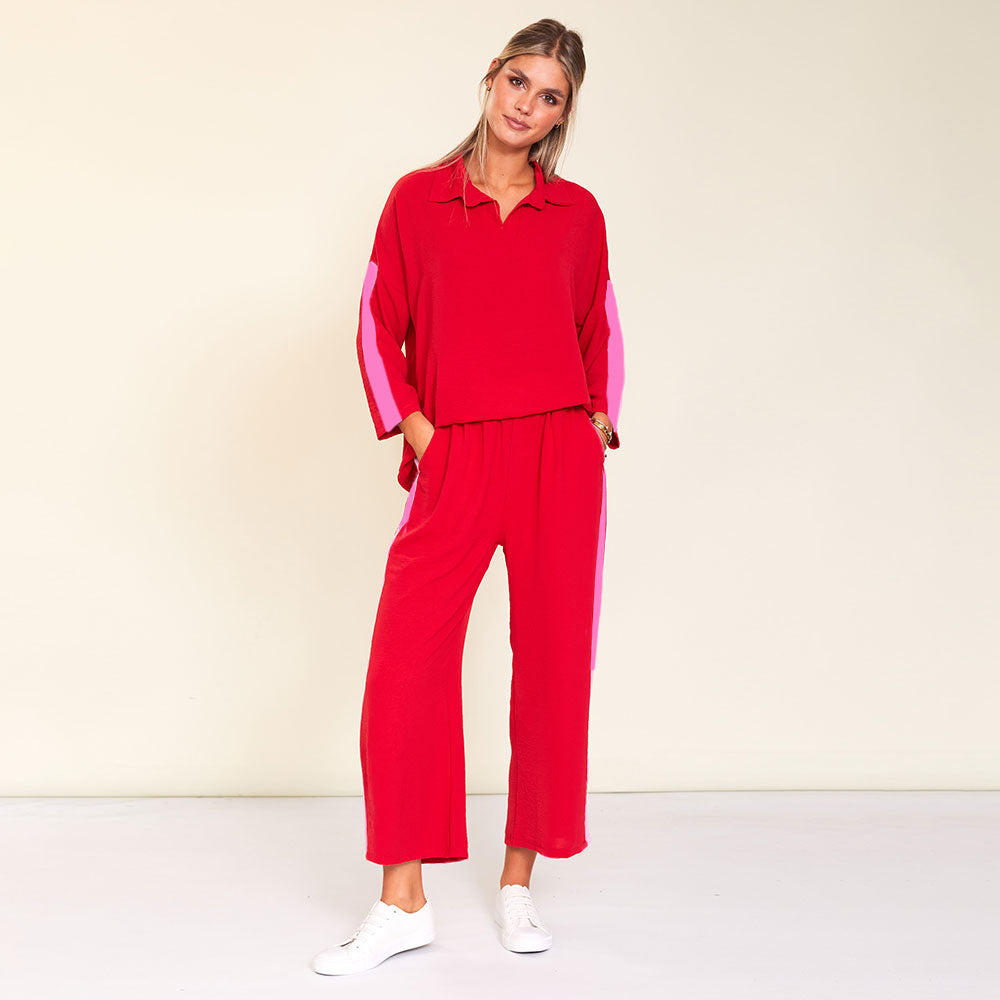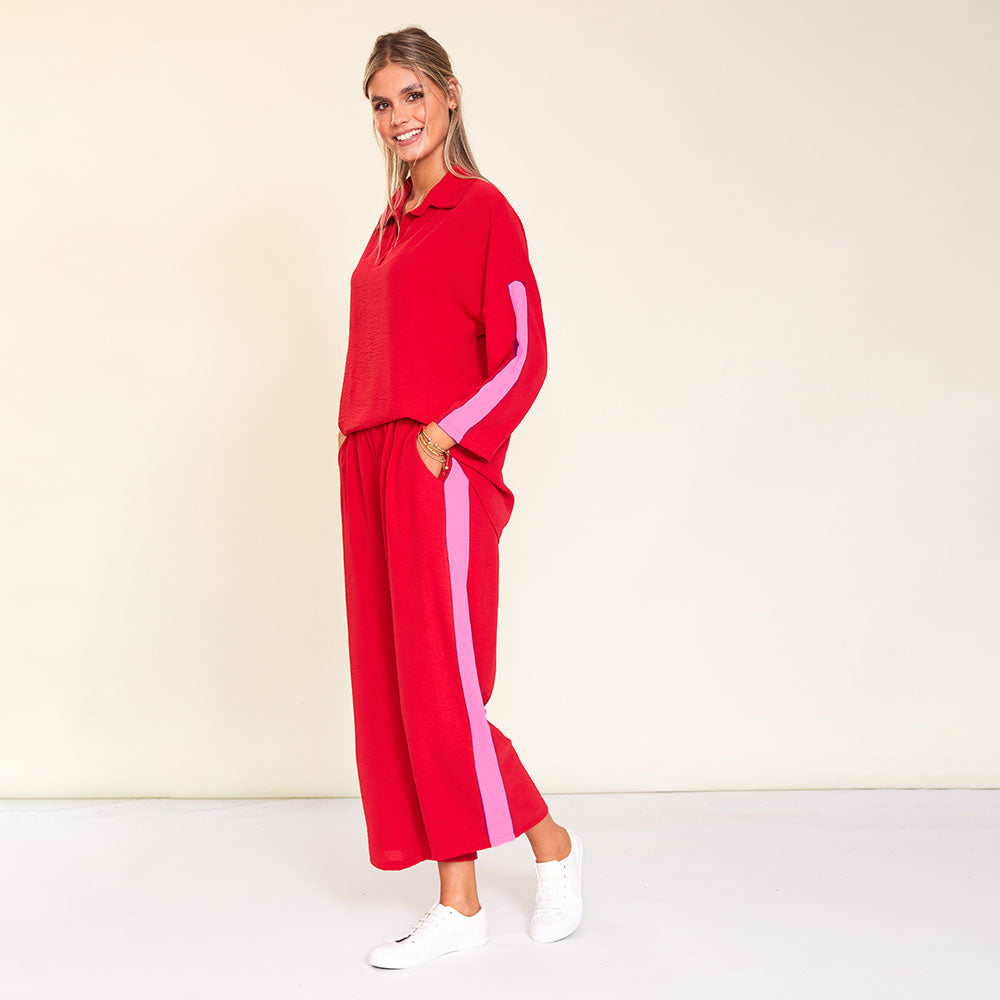 Discover the captivating Clara Co-Ords (Khaki-Pink Stripe & Red-Pink Stripe) bundle offer that seamlessly combines fashion-forward designs with incredible savings. This exclusive opportunity presents two sets of Clara Co-Ords, featuring the dynamic combination of khaki and pink stripes, as well as a striking red-pink stripe variant – all available for just €105.

The Clara Co-Ords collection embodies contemporary elegance, catering to individuals who value both style and budget-conscious choices. The khaki-pink stripe co-ords exude a subtle charm, while the bold red-pink stripe option adds a vibrant edge. These color variations allow you to effortlessly transition from casual outings to semi-formal occasions.

With this bundle, you're not just acquiring clothing; you're unlocking a realm of versatile styling possibilities. The ability to mix and match tops and bottoms across two sets ensures you can curate diverse looks that reflect your personality and the tone of the event.


What sets the Clara Co-Ords bundle apart is its unbeatable value. For just €105, you can acquire two sets of these fashion-forward co-ords, a remarkable deal that seamlessly blends quality with affordability.

Diverse Color Palette: The bundle offers two distinct color schemes – khaki with pink stripes and red with pink stripes. This diversity allows you to effortlessly transition from subtle elegance to bold vibrancy.

Versatile Styling: With two sets of co-ords, you gain a range of mix-and-match options. This versatility lets you curate numerous outfits suitable for different occasions.

Contemporary Appeal: The Clara Co-Ords collection embodies modern fashion trends. The khaki-pink stripe and red-pink stripe combinations add a stylish edge to your wardrobe.

Budget-Friendly: Priced at just €105 for two sets, this bundle offers exceptional value. You can revamp your wardrobe without overspending, making it an economical fashion choice.
30 DAY MONEY BACK GUARANTEE!
No Hassle Returns Policy
If you are not happy with your purchase simply pop it back in the post. There is a step-by-step guide for returning your item which can be found in Delivery-Return section below. Once we receive your order back within 30 days, we will process your refund.
😃
Free Delivery on Orders > €75
About Us
Where Did it All Start?
Meet Mary, the co-founder of The Casual Company, and let her take you backstage to give you a glimpse into our sleek collections. 
From humble beginnings in her box room, Mary and her husband Niall have grown their Irish-owned, family-run business into a national brand in only a few short years. Comfort, chicness and a passion for design are at the heart of The Casual Company, a label dedicated to making women feel confident.