"Such a cool jumpsuit and so easy to dress it up or down. Boots or heels with accessories for night out or just with white trainers for a casual look."
- Anne K.
⭐️⭐️⭐️⭐️⭐️
Gigi Jumpsuit -Khaki & Navy (2 for €70)
You will get so much wear from this jumpsuit
Free Delivery This Weekend | Use Code: FREEDELIVERY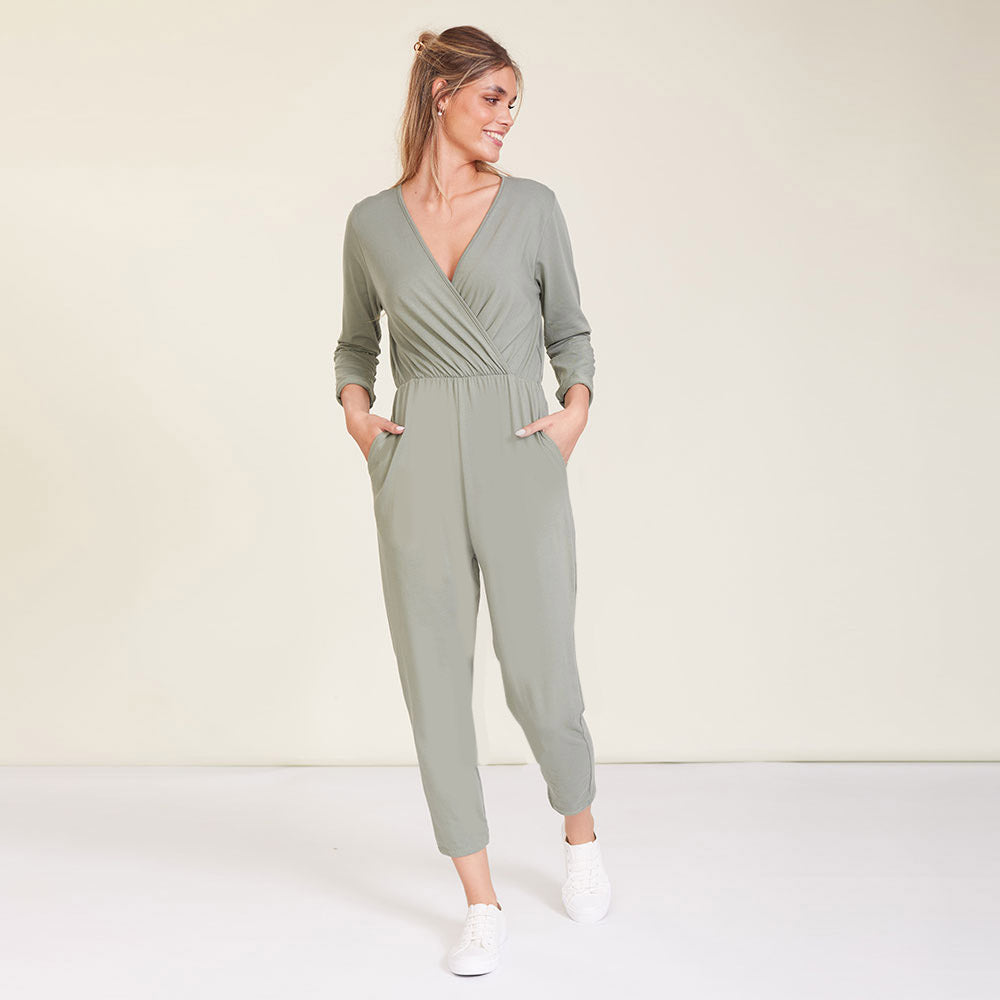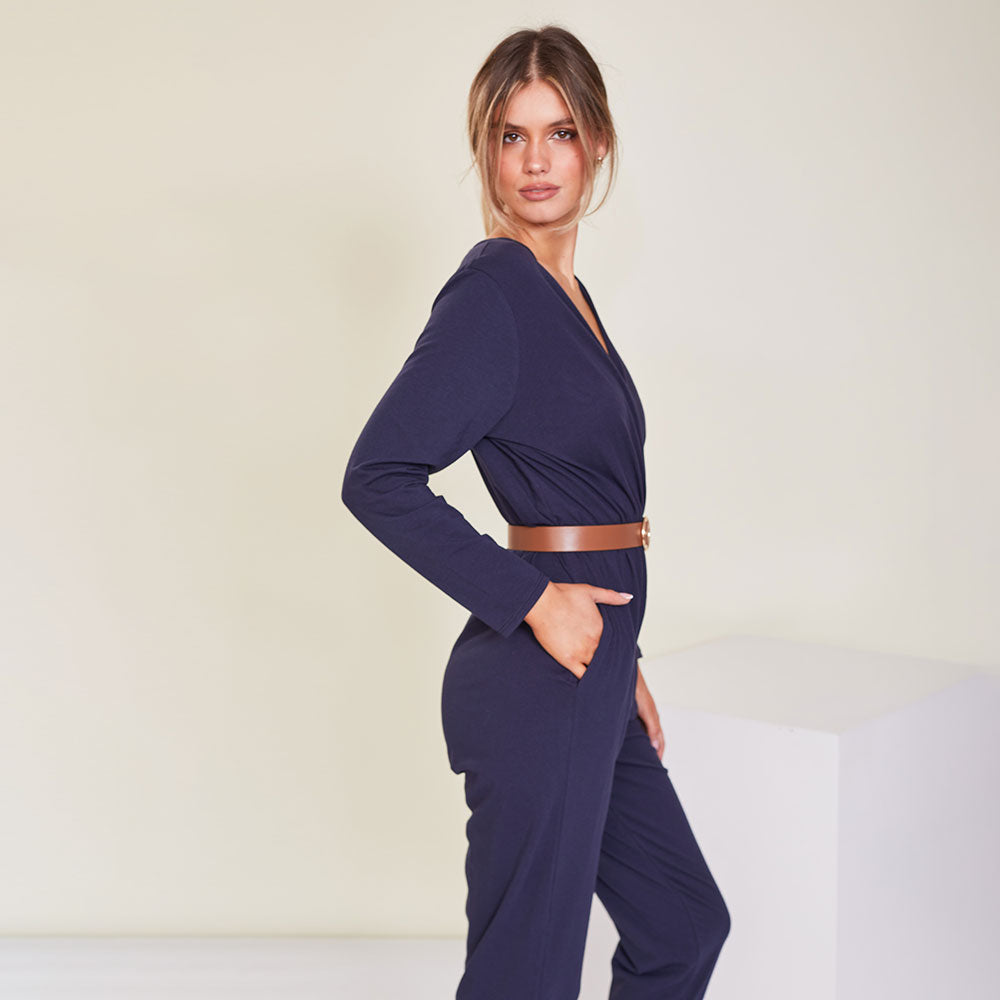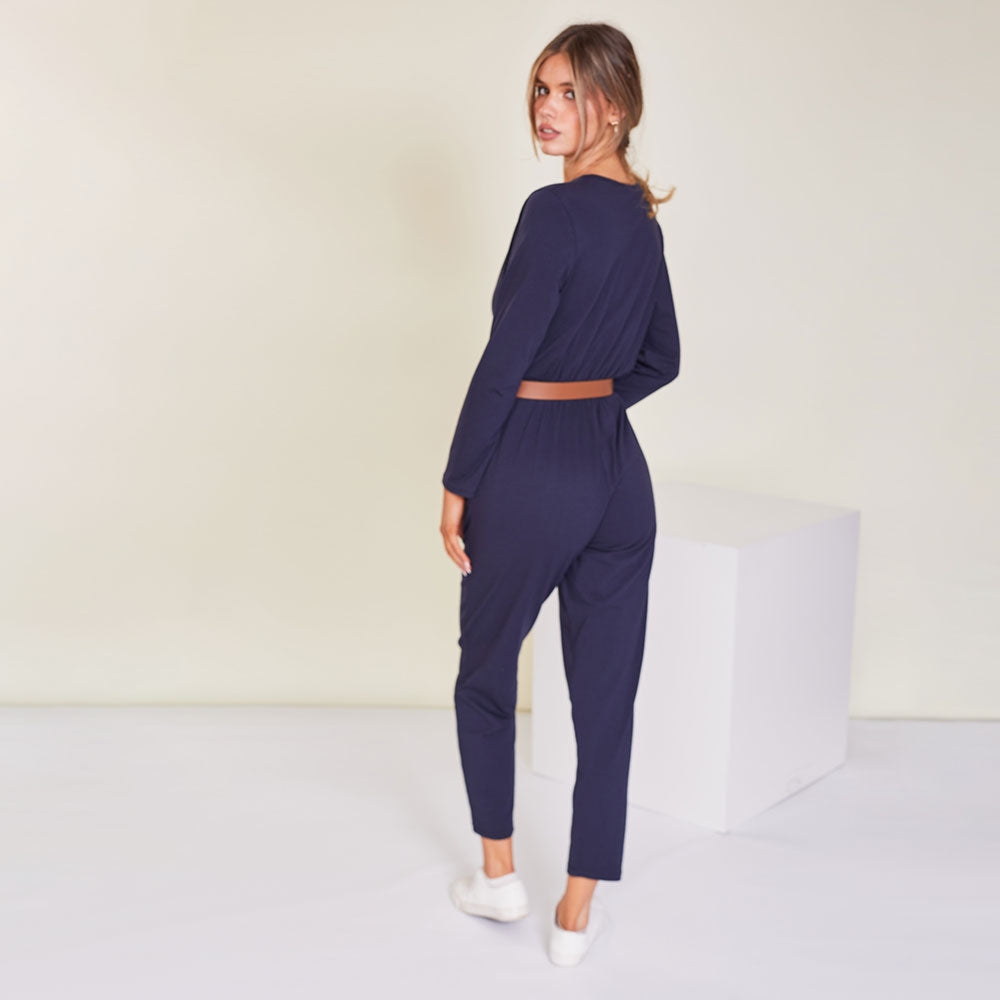 Introducing our exclusive bundle offer: Get the Gigi Jumpsuit in both Khaki and Navy for just €70! This jumpsuit is a versatile wardrobe staple that promises to be worn time and time again. It's crafted from a soft stretch fabric that feels amazing against your skin, offering a level of comfort that is unmatched.

The gently elasticated waist ensures a lovely shape for all body types, while the wrap-over design creates a flattering V neckline. For a cool and casual daytime look, simply pair it with white trainers. When you want to dress it up, just add a pair of boots or heels along with some accessories, and you're ready for a night out.

The Gigi Jumpsuit in both Khaki and Navy is a must-have for its versatility and style. Don't miss out on this incredible offer to own both versions of this fabulous jumpsuit for just €70!


Opting for the Gigi Jumpsuit - Khaki & Navy (2 for €70) bundle offers numerous compelling reasons:

Cost-Effective Fashion: This bundle allows you to acquire two stylish jumpsuits at a remarkably affordable price. You're essentially getting two fashionable outfits for the price of one, making it a budget-friendly choice that doesn't compromise on style.

Versatile Wardrobe Additions: The Gigi Jumpsuit in both Khaki and Navy colors offers a versatile range of outfit options. The Khaki jumpsuit is perfect for a relaxed, everyday look, while the Navy one adds a touch of sophistication, ideal for more formal occasions. Having both in your collection ensures you're ready for various events and fashion moods.

Fashionable and Comfortable: These jumpsuits are designed to seamlessly blend fashion and comfort. They not only look great but also provide a comfortable fit, making them suitable for long days or nights out.

Durability and Quality: Crafted with precision and using high-quality materials, the Gigi Jumpsuits are built to withstand the test of time. Your investment in this bundle means you'll have enduring fashion pieces that maintain their quality over time.


30 DAY MONEY BACK GUARANTEE!
No Hassle Returns Policy
If you are not happy with your purchase simply pop it back in the post. There is a step-by-step guide for returning your item which can be found in Delivery-Return section below. Once we receive your order back within 30 days, we will process your refund.
😃
Free Delivery on Orders > €75
About Us
Where Did it All Start?
Meet Mary, the co-founder of The Casual Company, and let her take you backstage to give you a glimpse into our sleek collections. 
From humble beginnings in her box room, Mary and her husband Niall have grown their Irish-owned, family-run business into a national brand in only a few short years. Comfort, chicness and a passion for design are at the heart of The Casual Company, a label dedicated to making women feel confident.