"Bought the 'famous' jumpsuit! Love it, super comfy and cool 😎"
- Jane D.
⭐️⭐️⭐️⭐️⭐️
Luna Jumpsuit - Black & Navy (2 for €78)
This Luna Jumpsuit is the perfect blend of sleek style and effortless comfort.
Free Delivery This Weekend | Use Code: FREEDELIVERY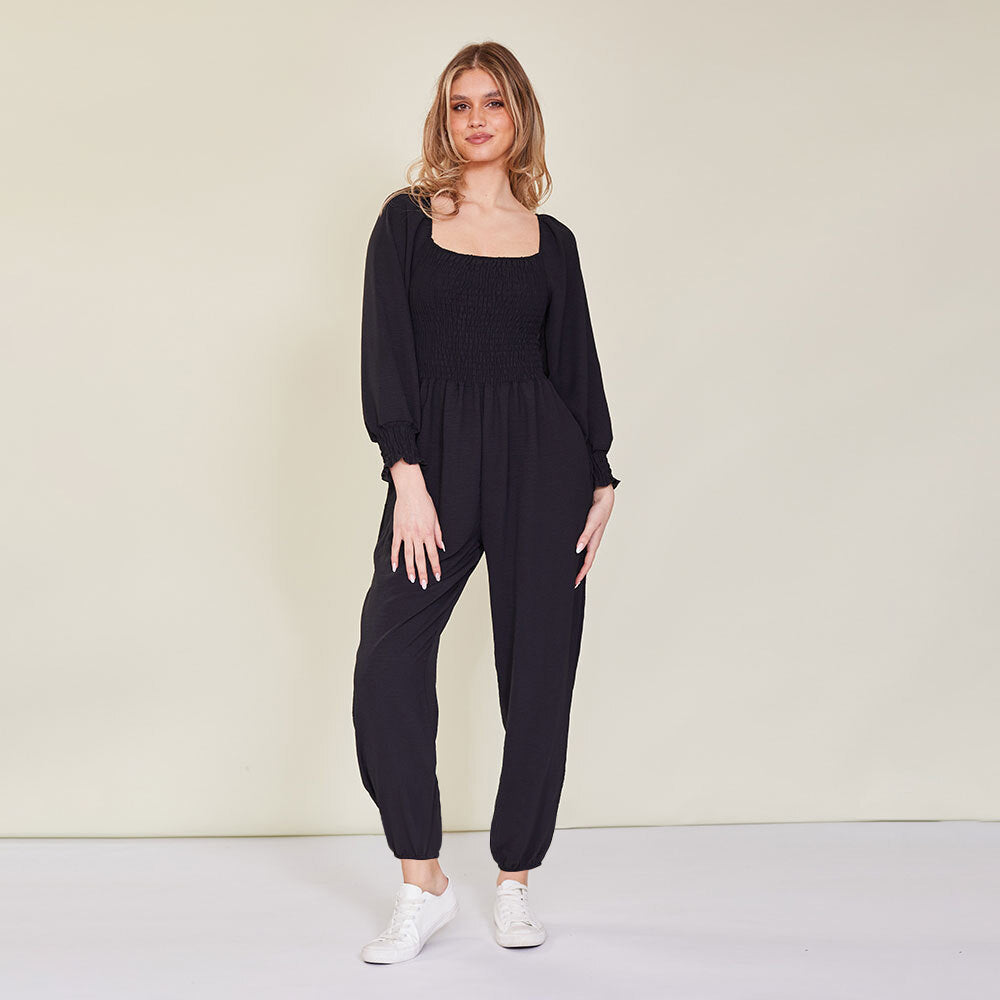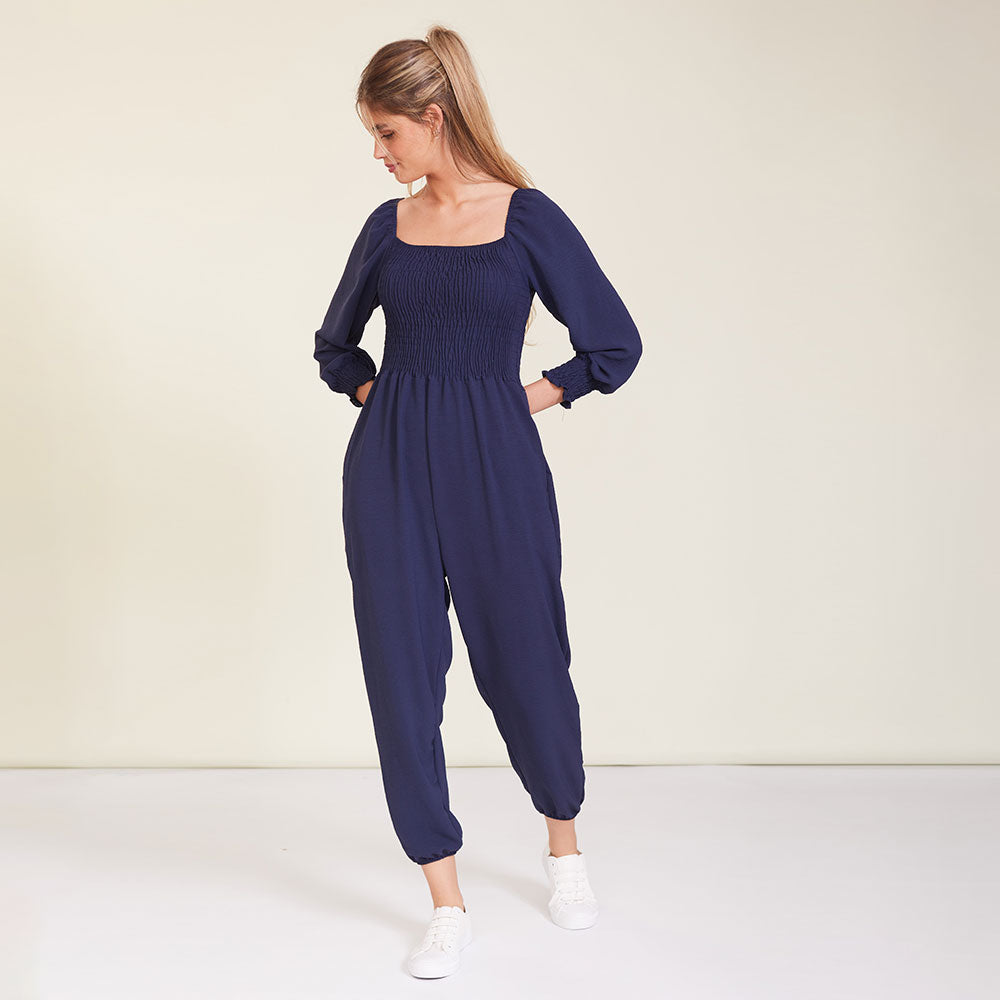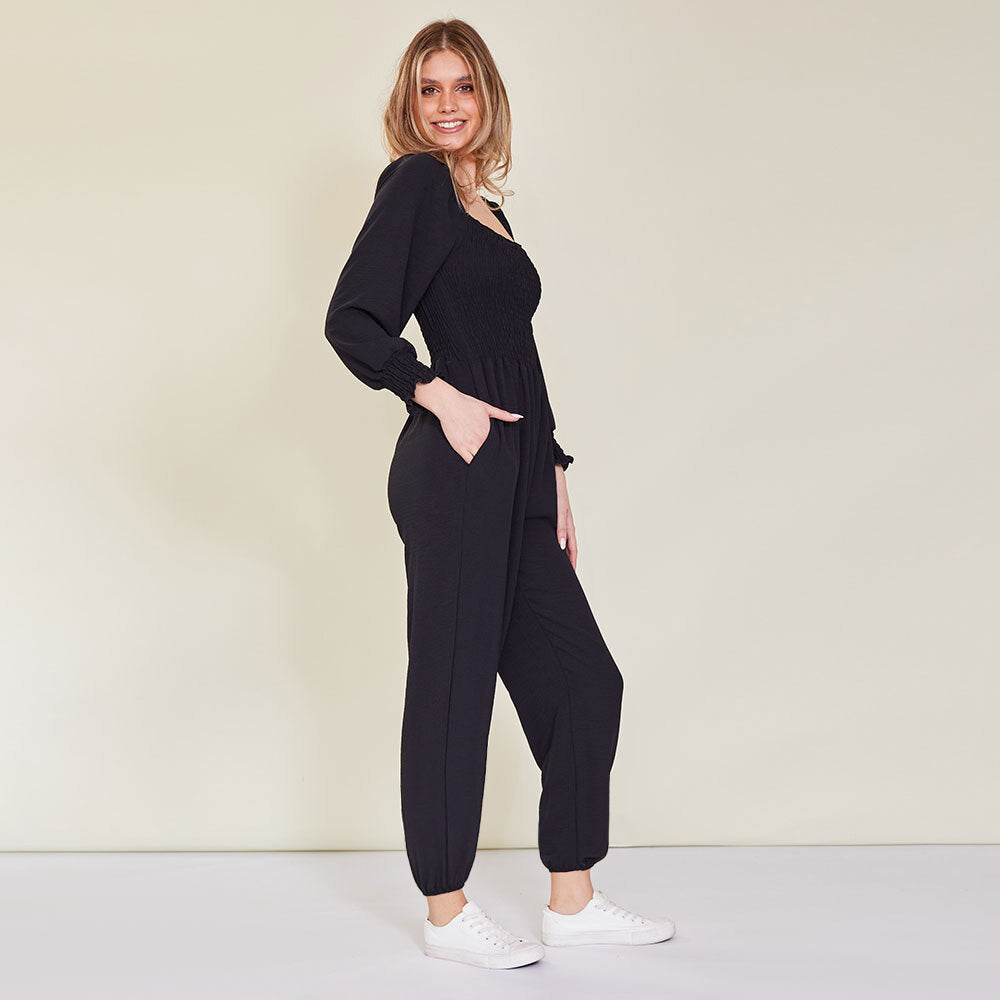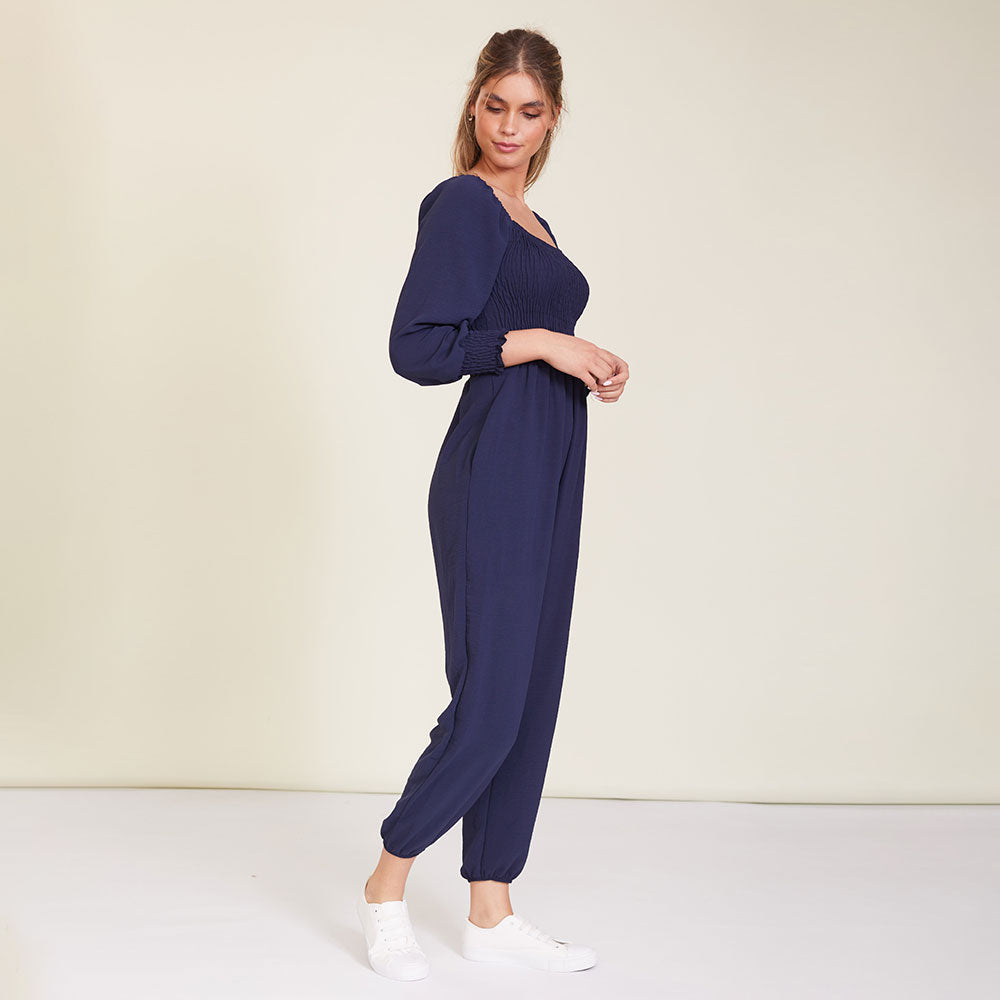 Introducing the all-new Luna Jumpsuit bundle in timeless Black & Navy, the perfect blend of style and comfort for any occasion. This exclusive offer allows you to snag not one, but two Luna Jumpsuits for an unbeatable price of just €78.

Crafted with precision and elegance, the Luna Jumpsuit offers a versatile fashion statement that effortlessly transitions from day to night. The classic Black & Navy color combination exudes sophistication while catering to diverse tastes. Whether it's a casual day out or a chic evening affair, these jumpsuits have got you covered.

Constructed from high-quality, breathable fabric, the Luna Jumpsuit ensures utmost comfort throughout the day. The tailored design flatters all body types, while the adjustable waist belt adds a touch of personalization to your look. The jumpsuit features a flattering V-neckline and wide-leg pants, embodying a harmonious blend of contemporary trends and timeless style.

Don't miss out on this incredible 2-for-€78 bundle offer to elevate your wardrobe with the Luna Jumpsuit in two essential shades. Dress it up with accessories or let its simplicity speak volumes. Make a statement, make it yours - with the Luna Jumpsuit bundle, style has never been so accessible.

The Luna Jumpsuit - Black & Navy (2 for €78) bundle offer presents an irresistible opportunity to enhance your wardrobe with versatile and stylish essentials. This exclusive offer combines affordability with timeless fashion, making it a must-have for several compelling reasons.

Diverse Occasions: The Luna Jumpsuit effortlessly transitions from casual daywear to elegant evening attire. Its adaptable design ensures you're prepared for a wide range of occasions without the hassle of outfit changes.

Classic Elegance: The Black & Navy color combination exudes sophistication and timelessness. These shades are universally flattering and easy to accessorize, allowing you to create various looks with minimal effort.

Unmatched Comfort: Crafted from premium materials, the Luna Jumpsuit prioritizes your comfort. The breathable fabric and well-fitted design guarantee ease of movement throughout your day.

Flattering Silhouette: The jumpsuit's tailored construction complements diverse body types. The adjustable waist belt accentuates your figure, highlighting your unique style while offering a confident silhouette.
30 DAY MONEY BACK GUARANTEE!
No Hassle Returns Policy
If you are not happy with your purchase simply pop it back in the post. There is a step-by-step guide for returning your item which can be found in Delivery-Return section below. Once we receive your order back within 30 days, we will process your refund.
😃
Free Delivery on Orders > €75
About Us
Where Did it All Start?
Meet Mary, the co-founder of The Casual Company, and let her take you backstage to give you a glimpse into our sleek collections. 
From humble beginnings in her box room, Mary and her husband Niall have grown their Irish-owned, family-run business into a national brand in only a few short years. Comfort, chicness and a passion for design are at the heart of The Casual Company, a label dedicated to making women feel confident.