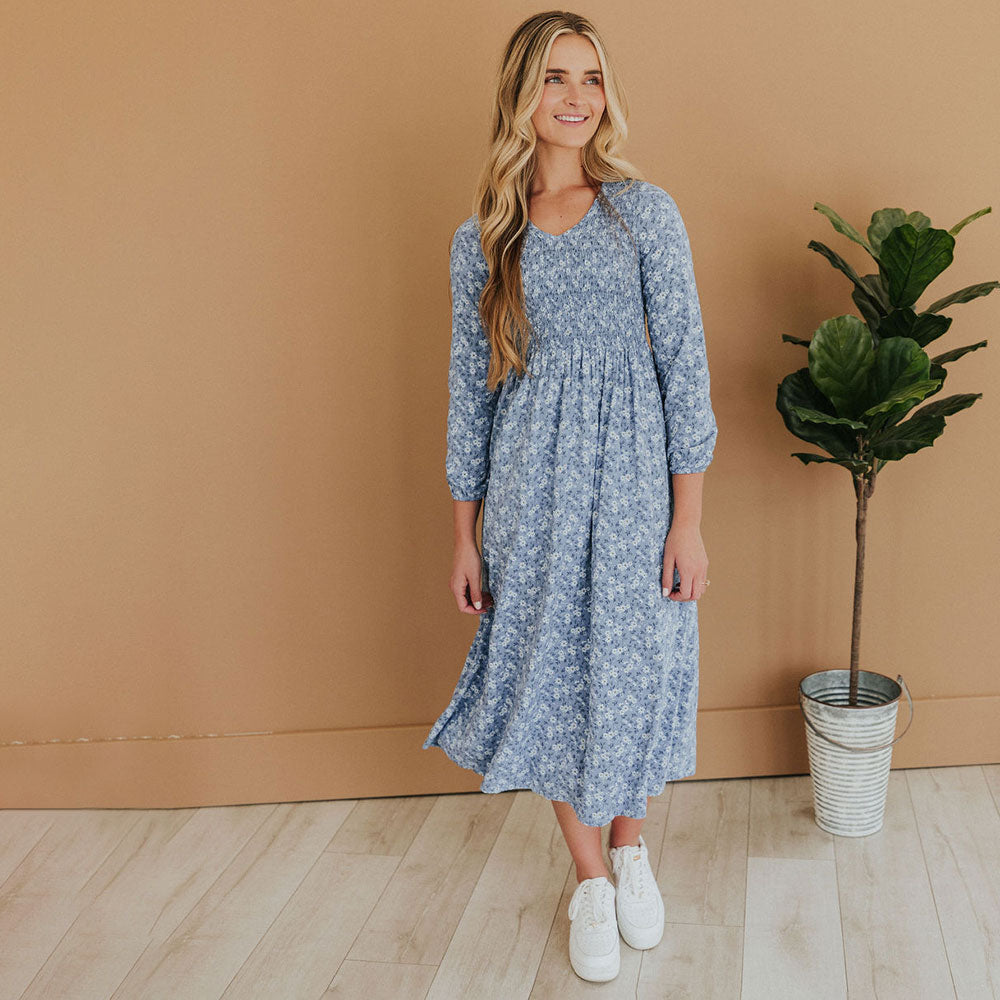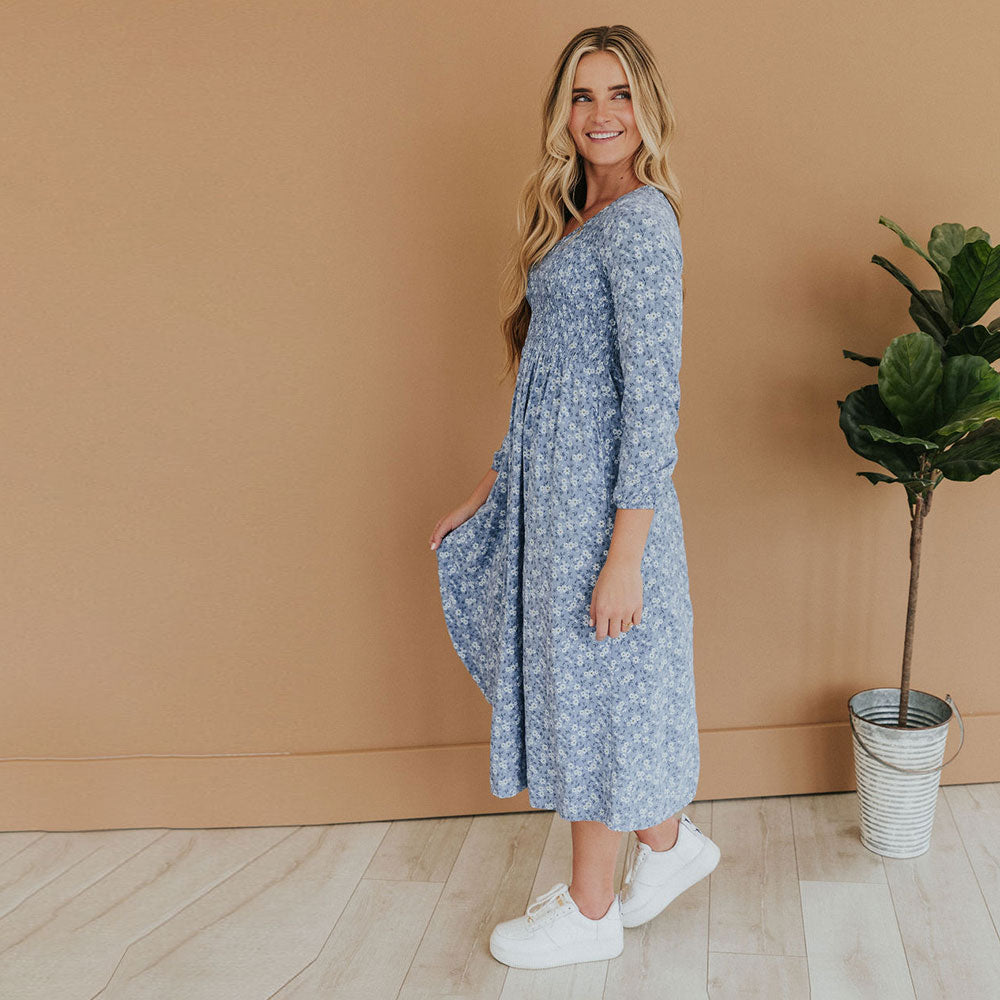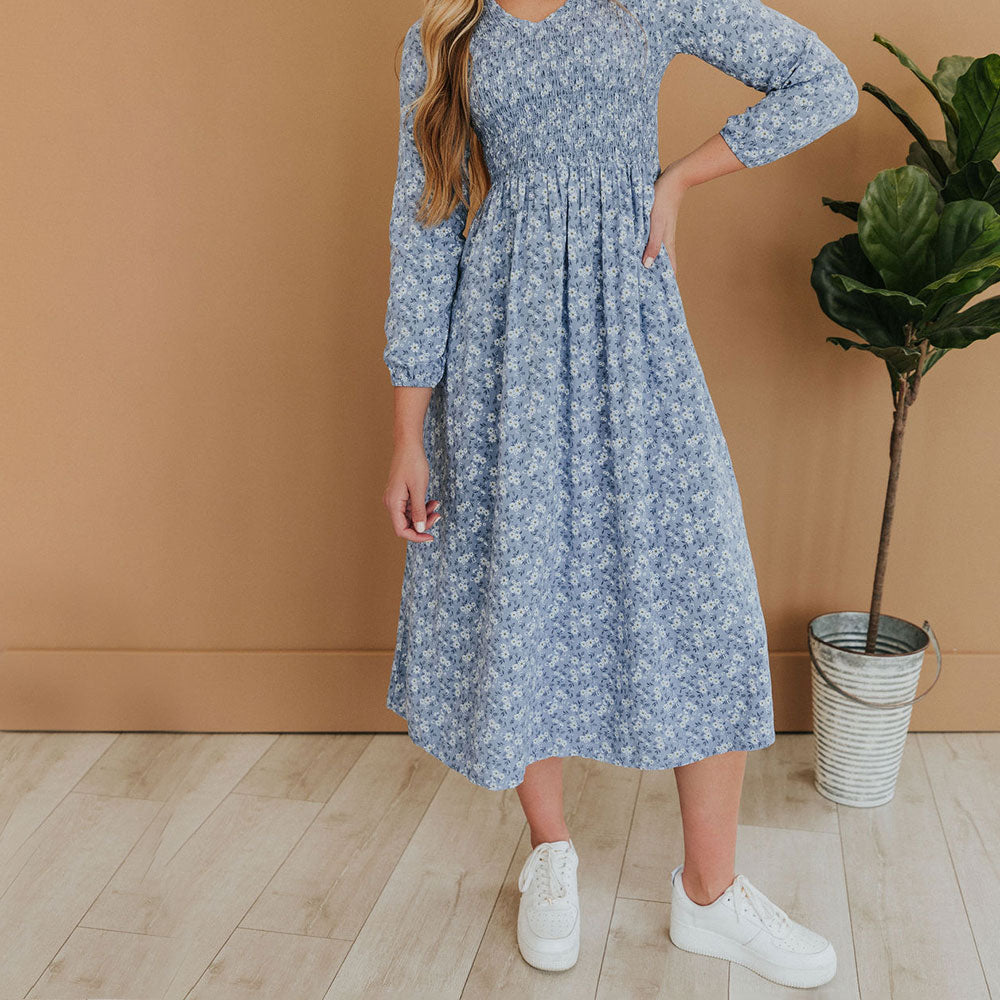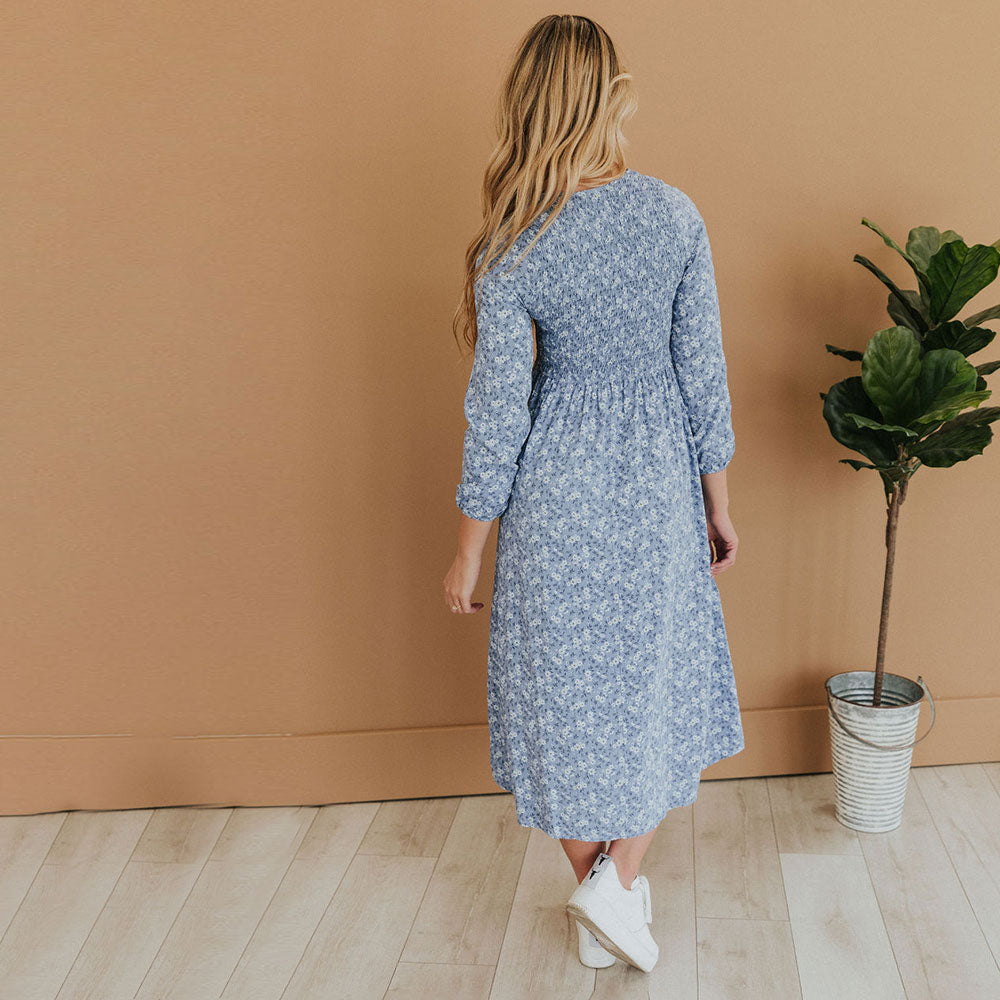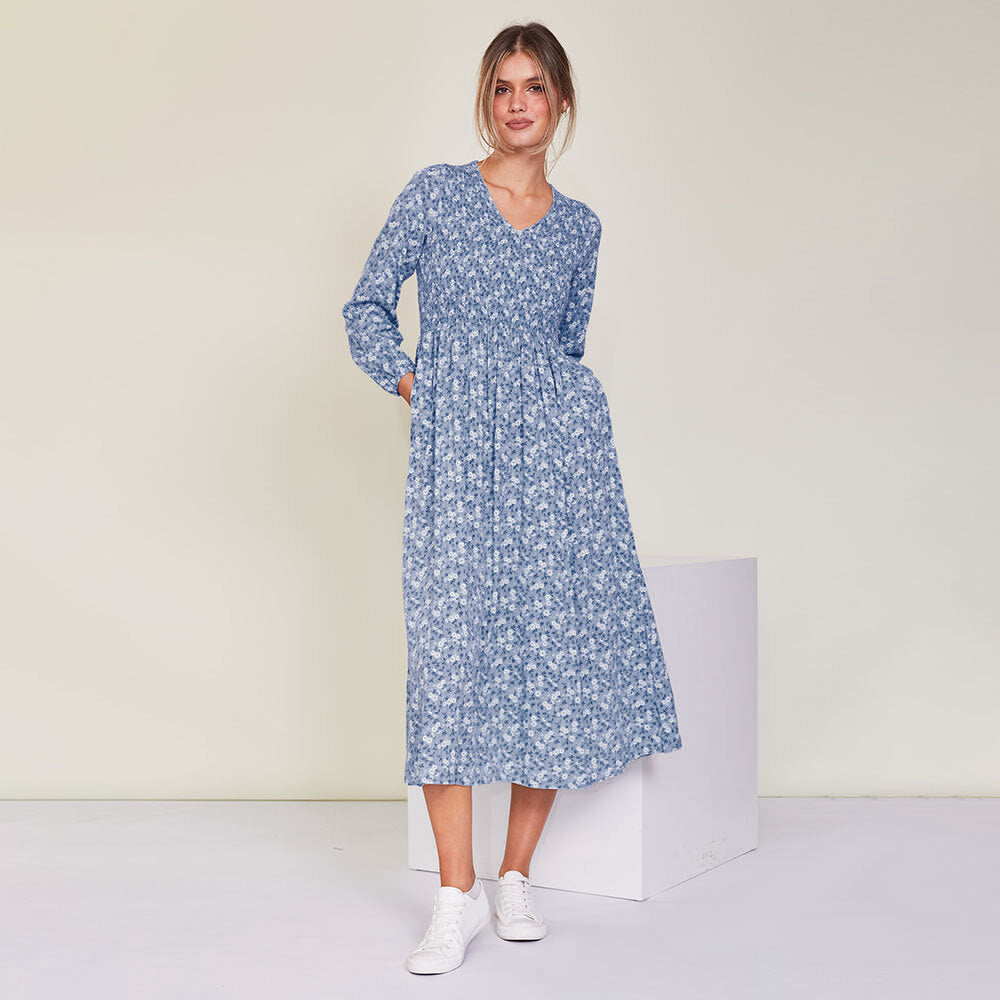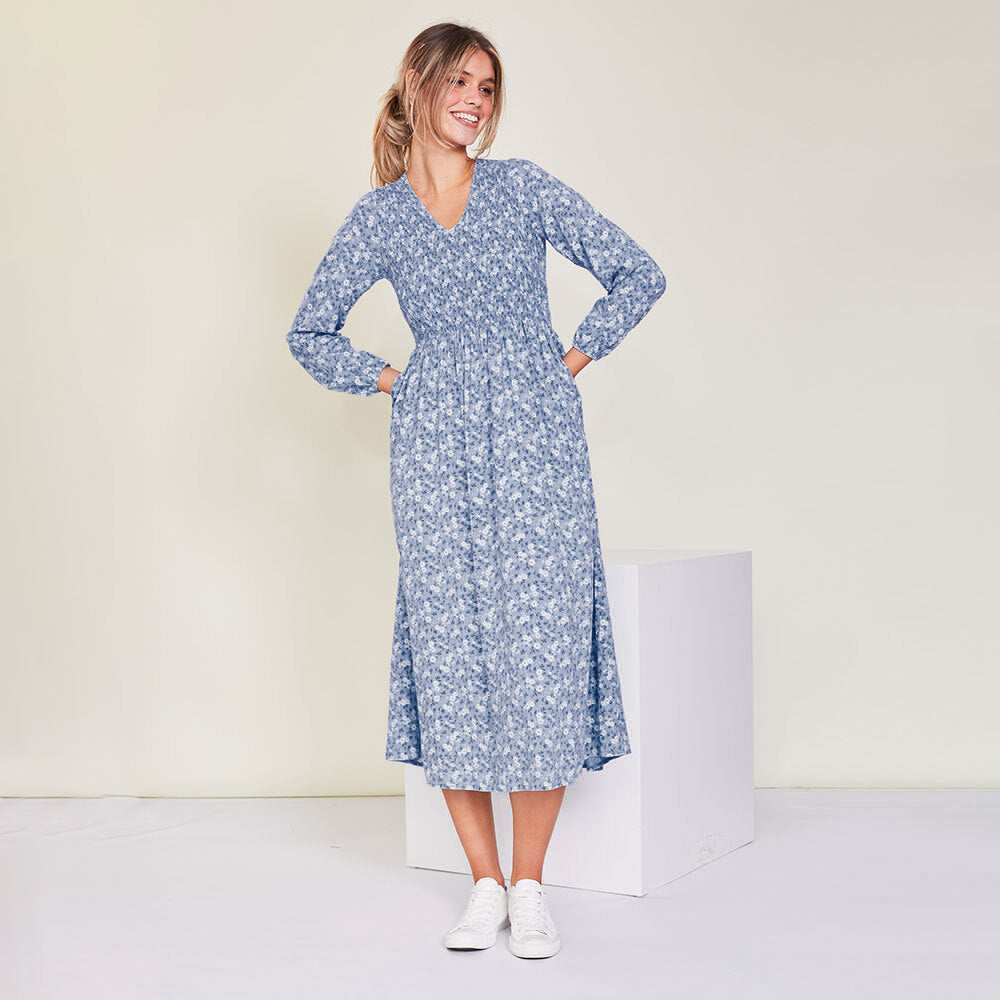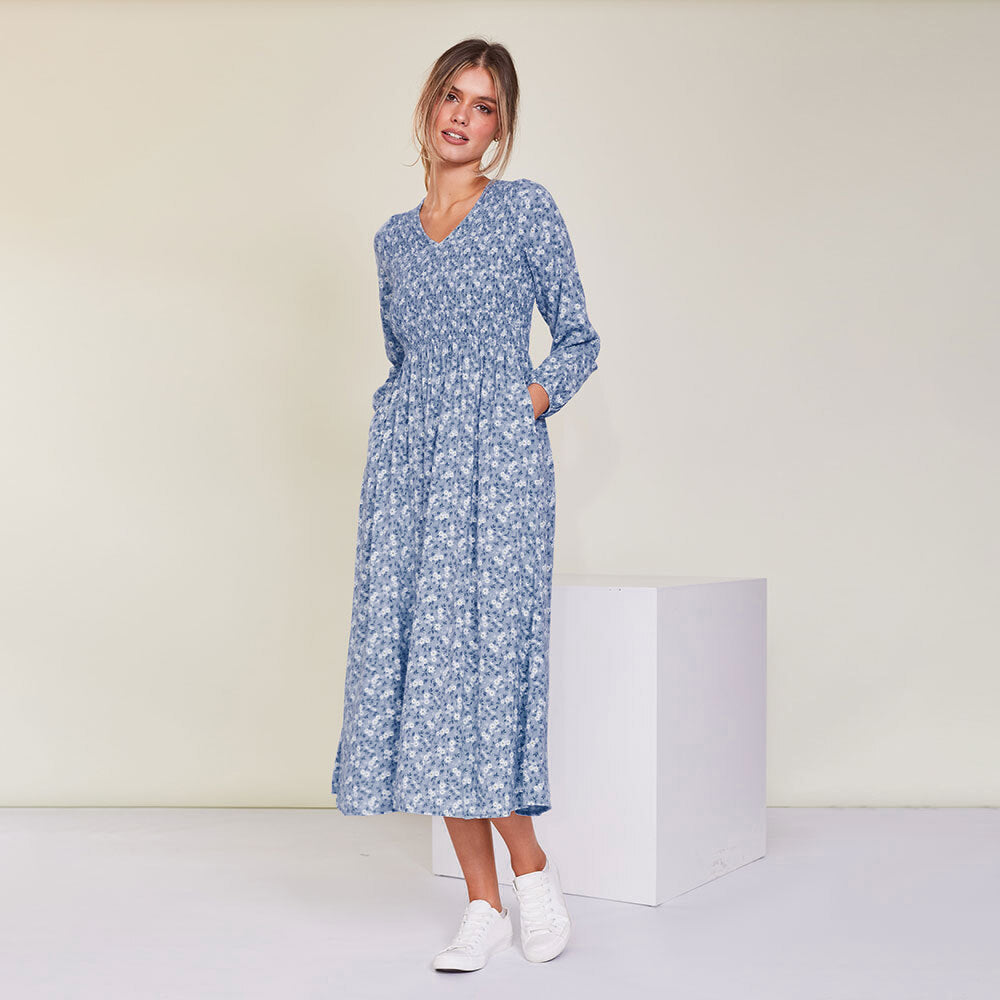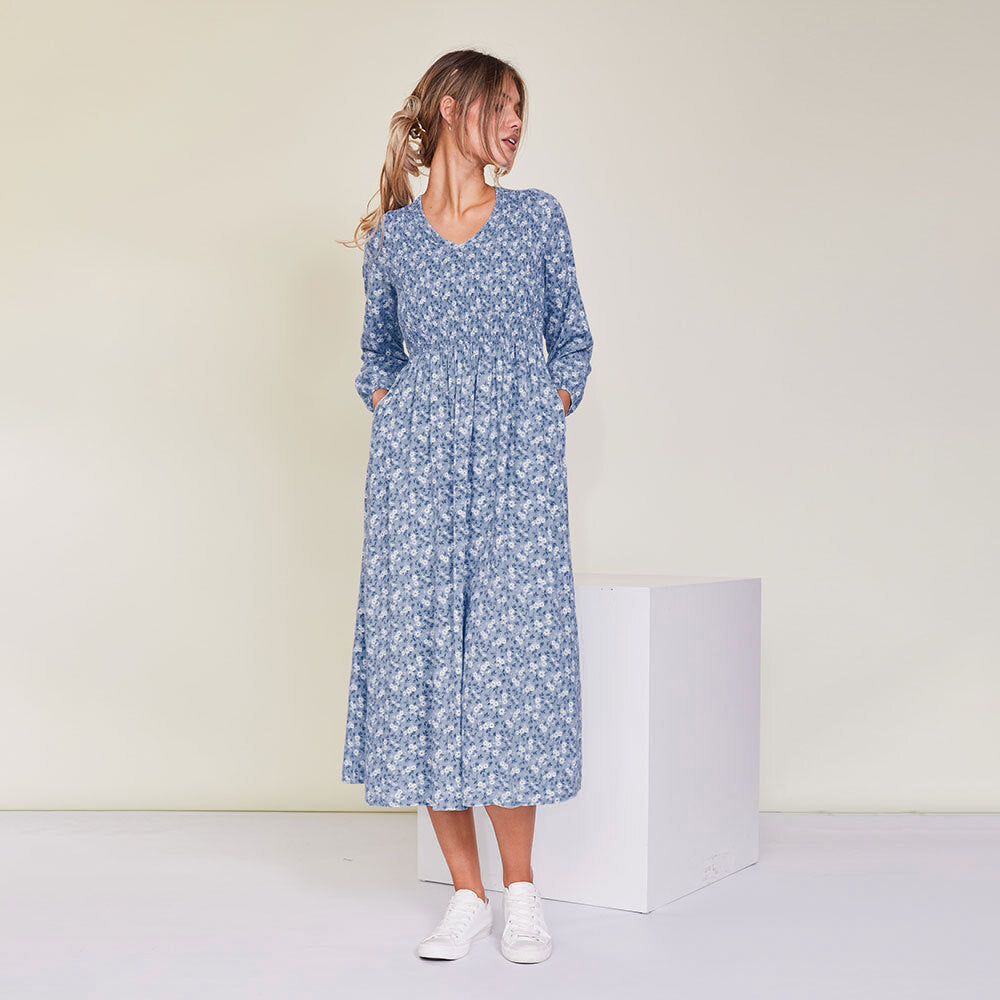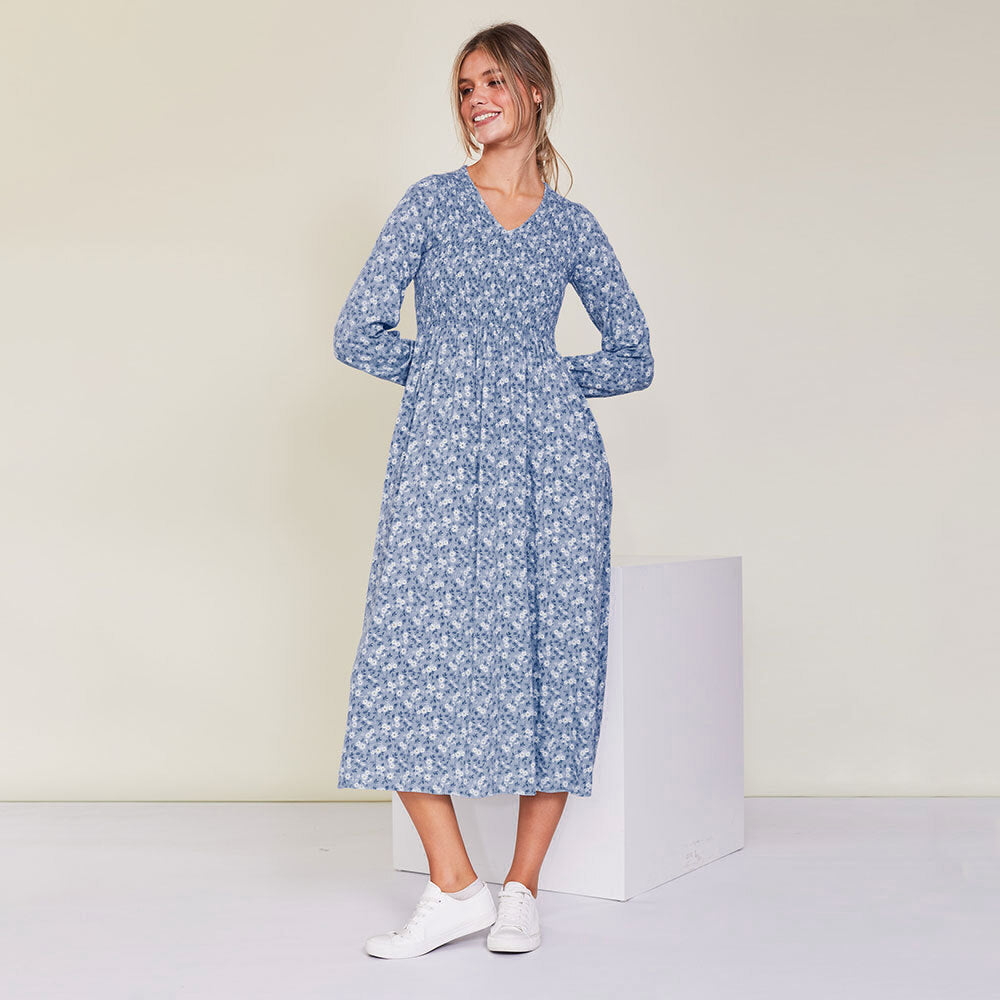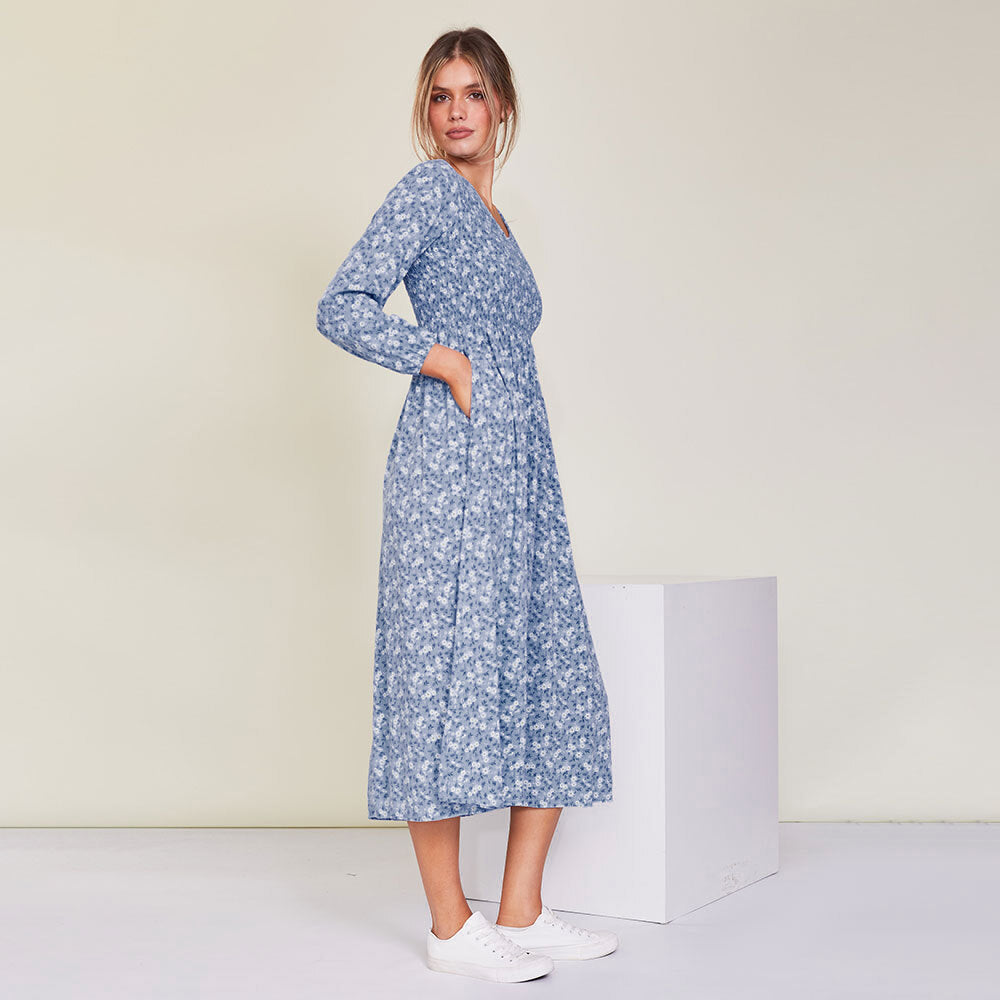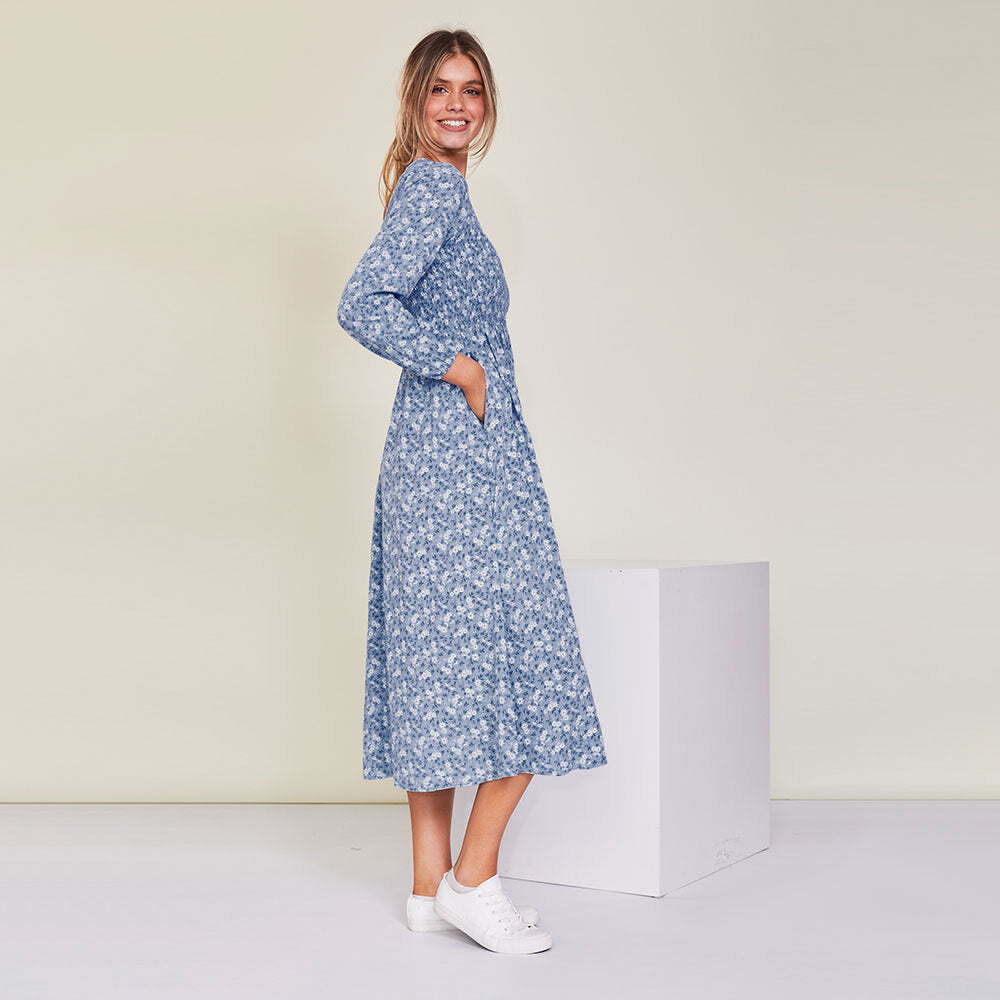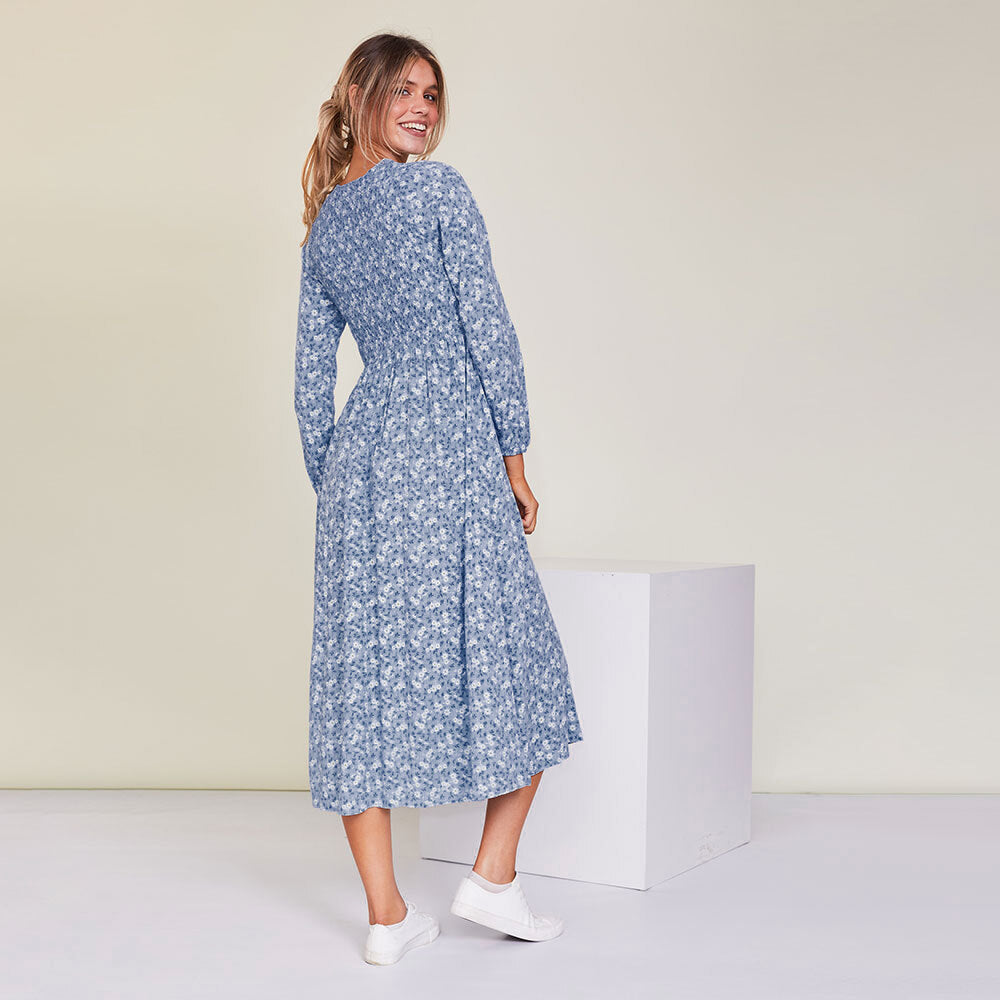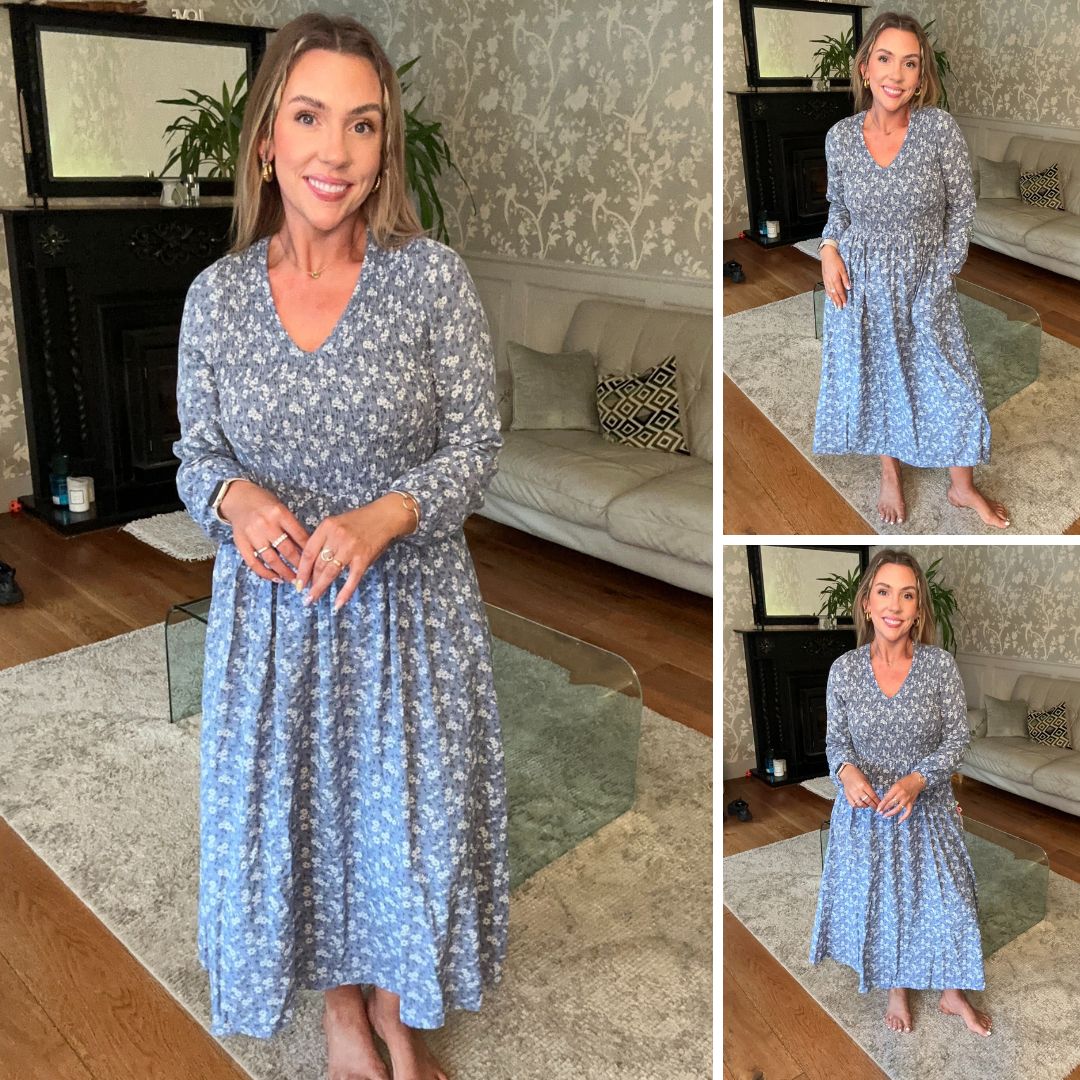 "I love it! the blue floral! It is beautiful, it has a v
- neck, it has a stretchy body which is both flatterin!"
⭐️⭐️⭐️⭐️⭐️
Nadia Dress (Blue Floral)
Nadia Dress gives a structured yet comfortable look.
Free Xmas IRL Delivery | Use Code: FREEDELIVERY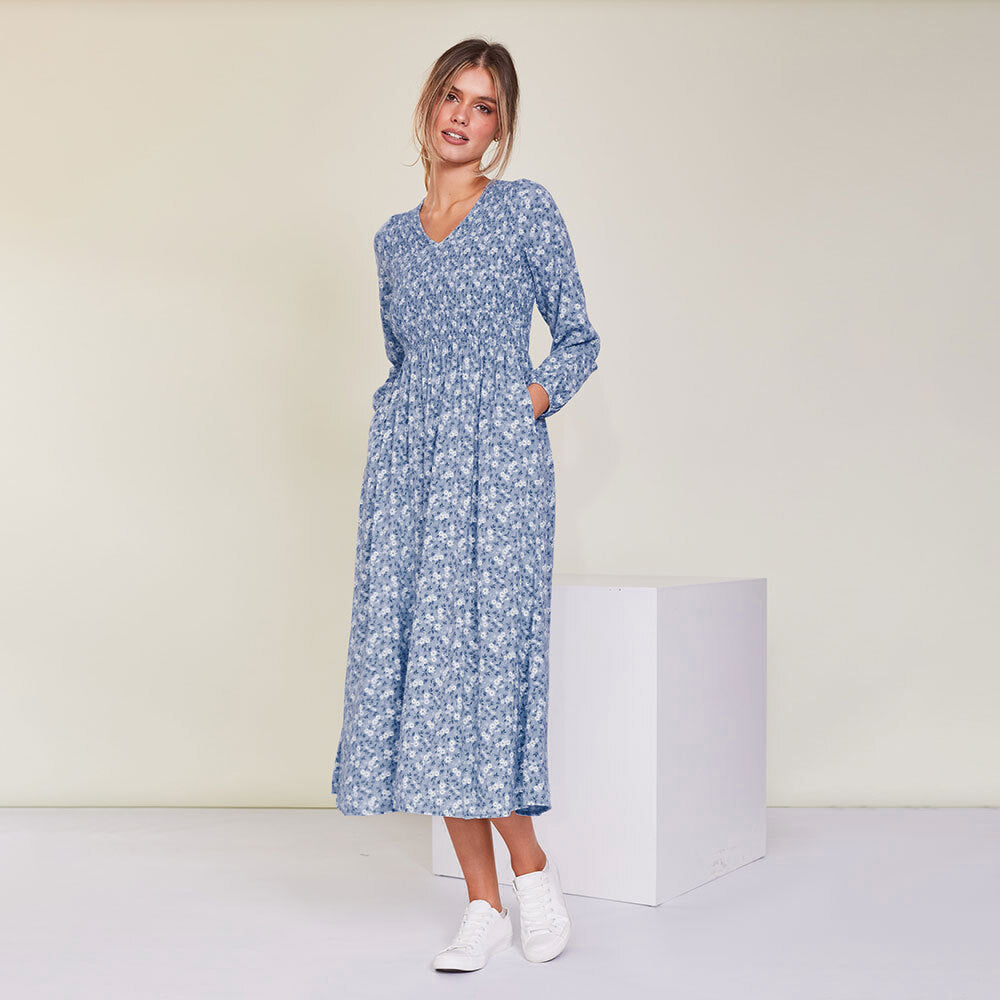 Nadia Dress gives a structured yet comfortable look. We love it because the midi hem shows a sultry hint of leg, and like all our dresses it has comfy pockets. On top of that, the non-restrictive profile and soft fabric ensure maximum comfort during both business and pleasure.
V-neckline
Long sleeves
Waist belt
Two pockets
Midi length
Model Height: 5'11
Model Size Wearing: 8/10
Made in Italy
30 DAY MONEY BACK GUARANTEE!
No Hassle Returns Policy
If you are not happy with your purchase simply pop it back in the post. There is a step-by-step guide for returning your item which can be found in Delivery-Return section below. Once we receive your order back within 30 days, we will process your refund.
😃
Free Delivery on Orders > €75
About Us
Where Did it All Start?
Meet Mary, the co-founder of The Casual Company, and let her take you backstage to give you a glimpse into our sleek collections. 
From humble beginnings in her box room, Mary and her husband Niall have grown their Irish-owned, family-run business into a national brand in only a few short years. Comfort, chicness and a passion for design are at the heart of The Casual Company, a label dedicated to making women feel confident.