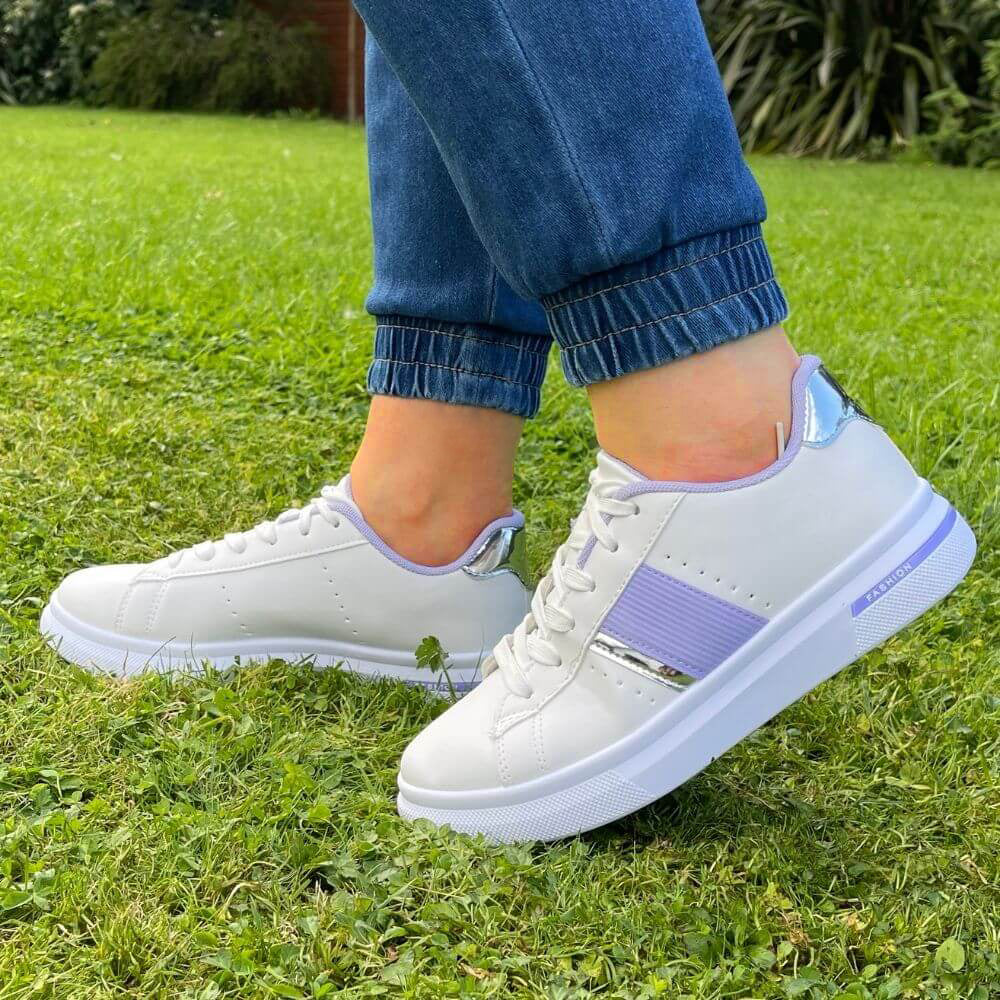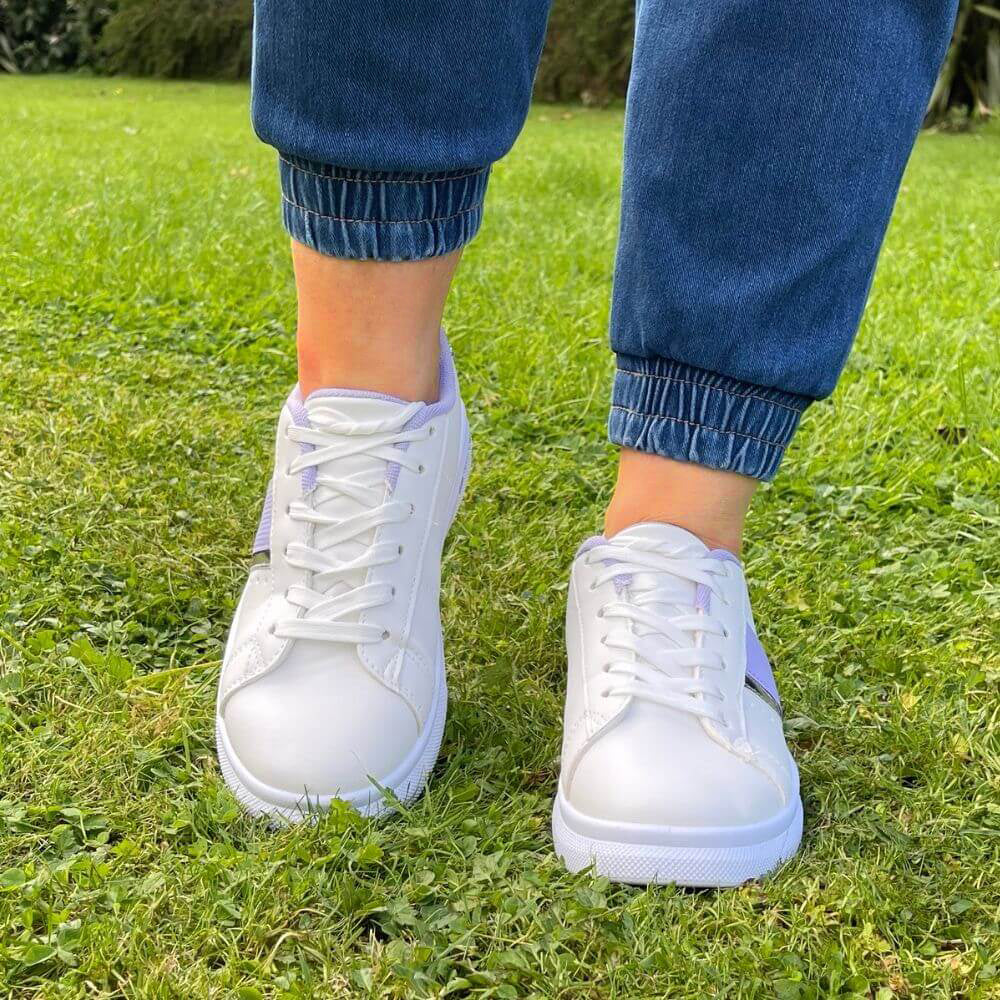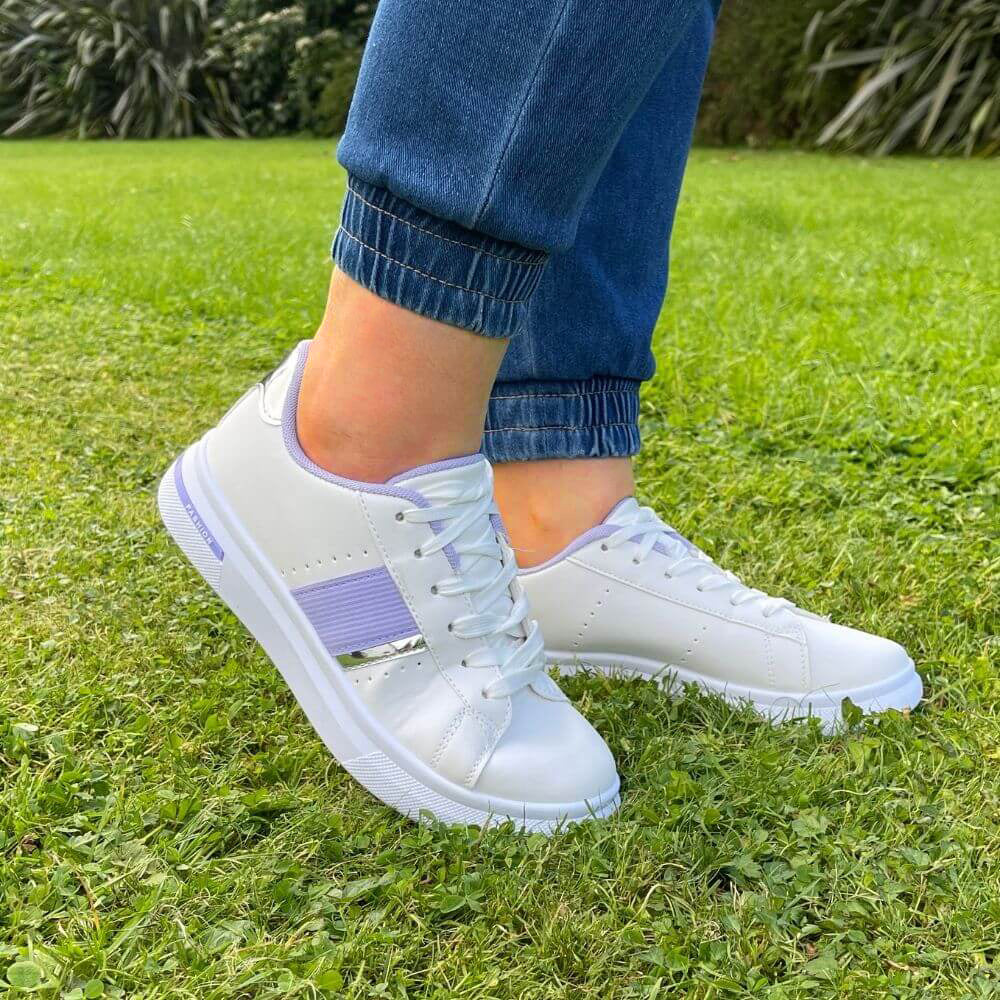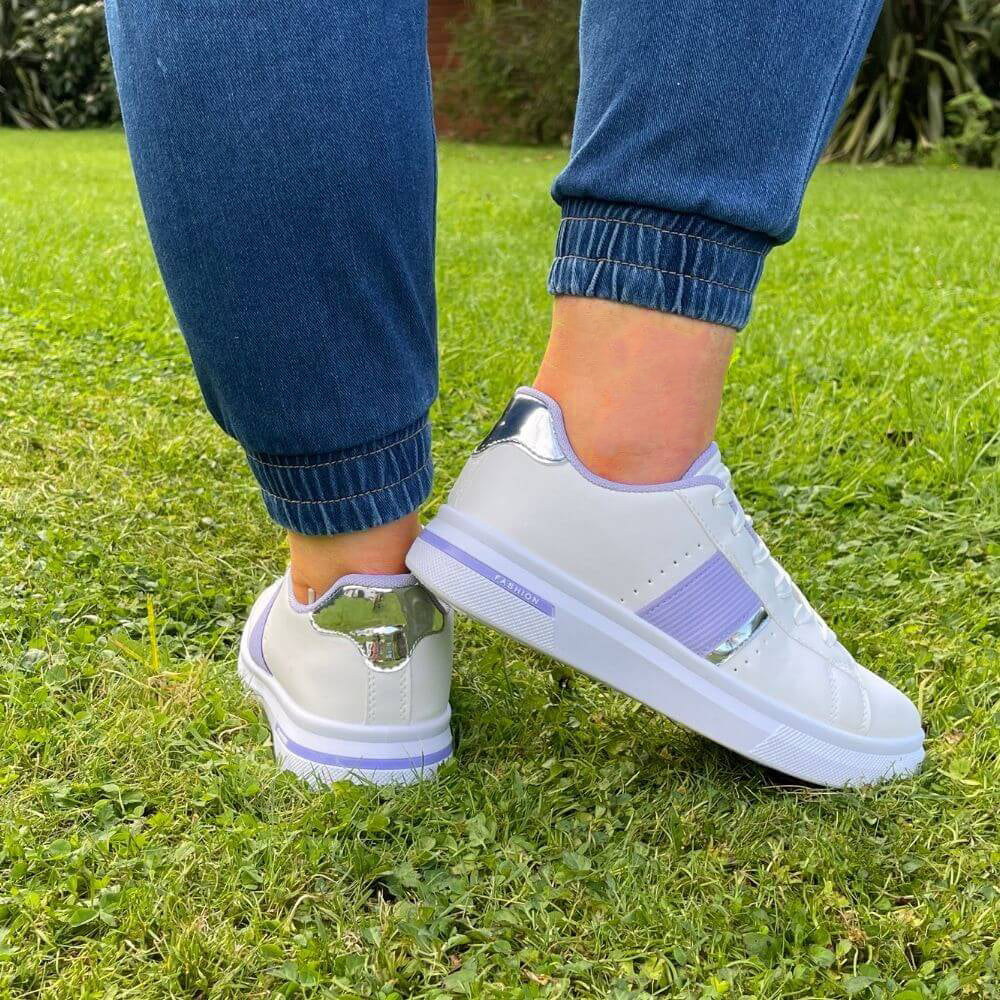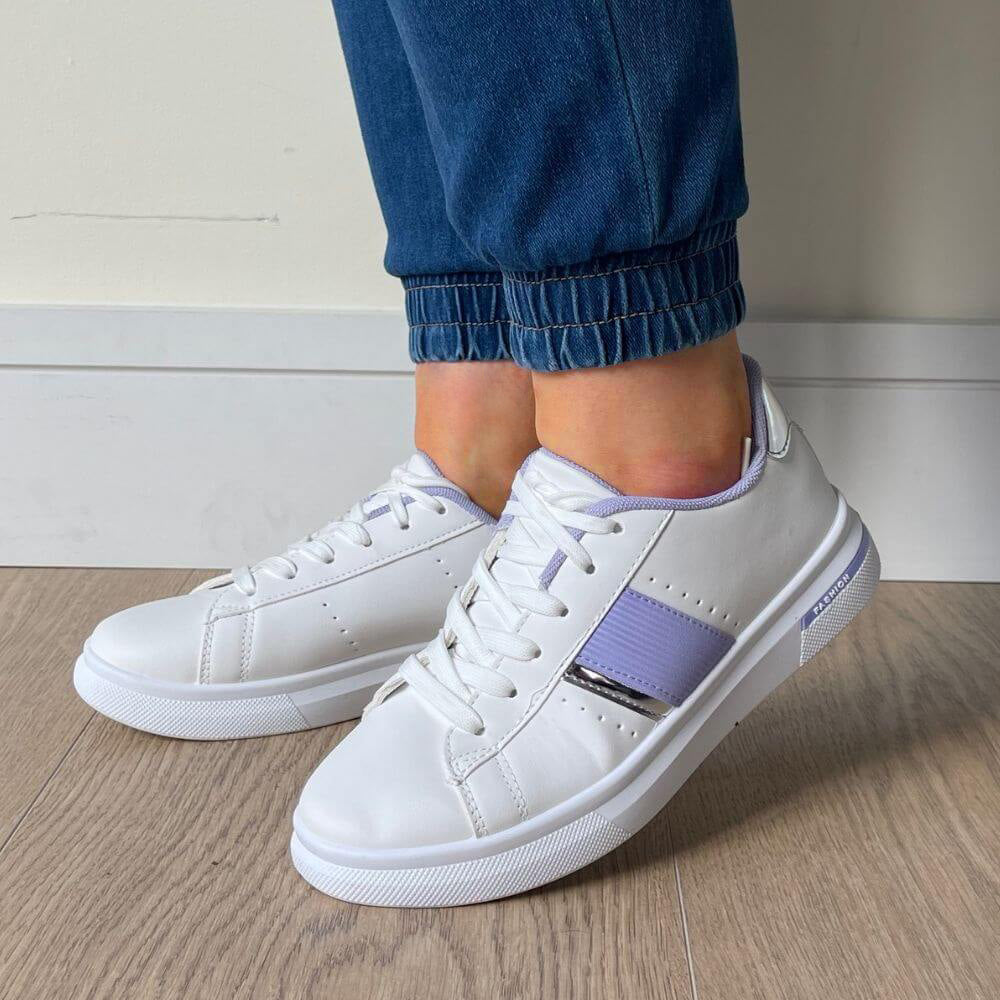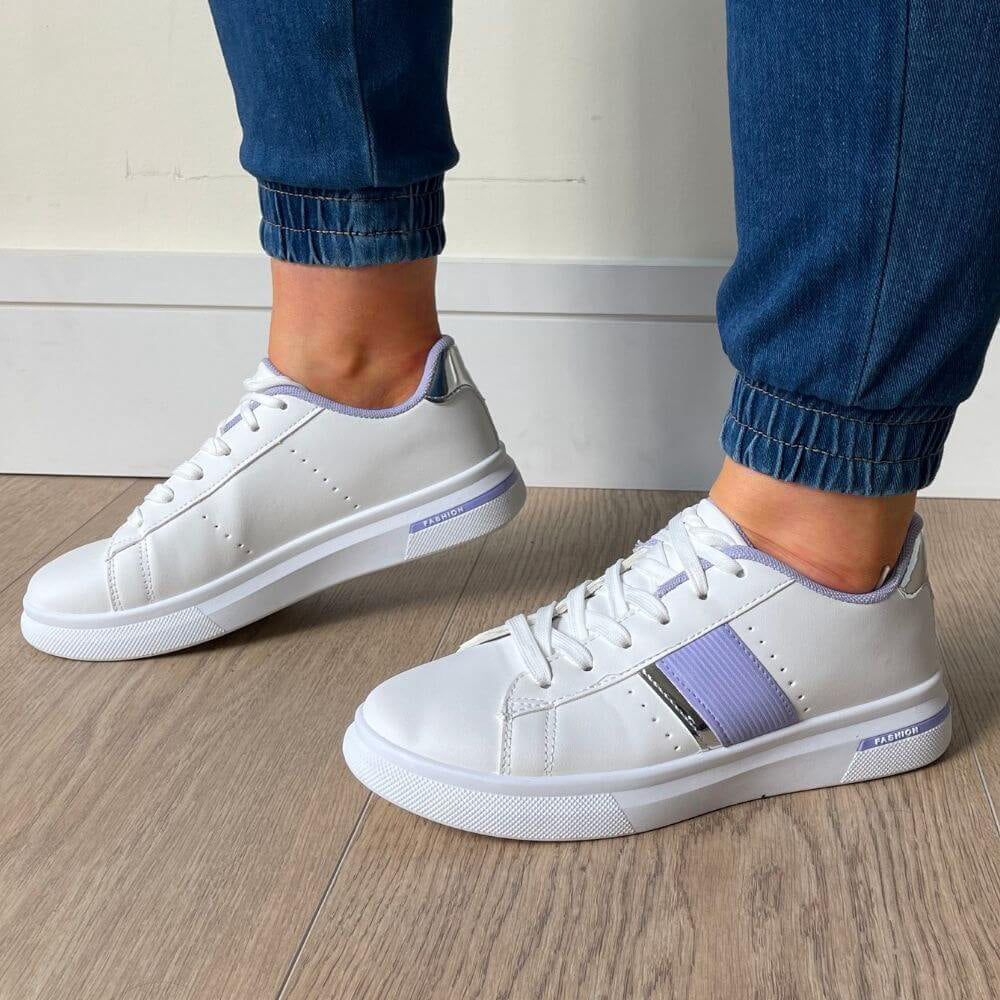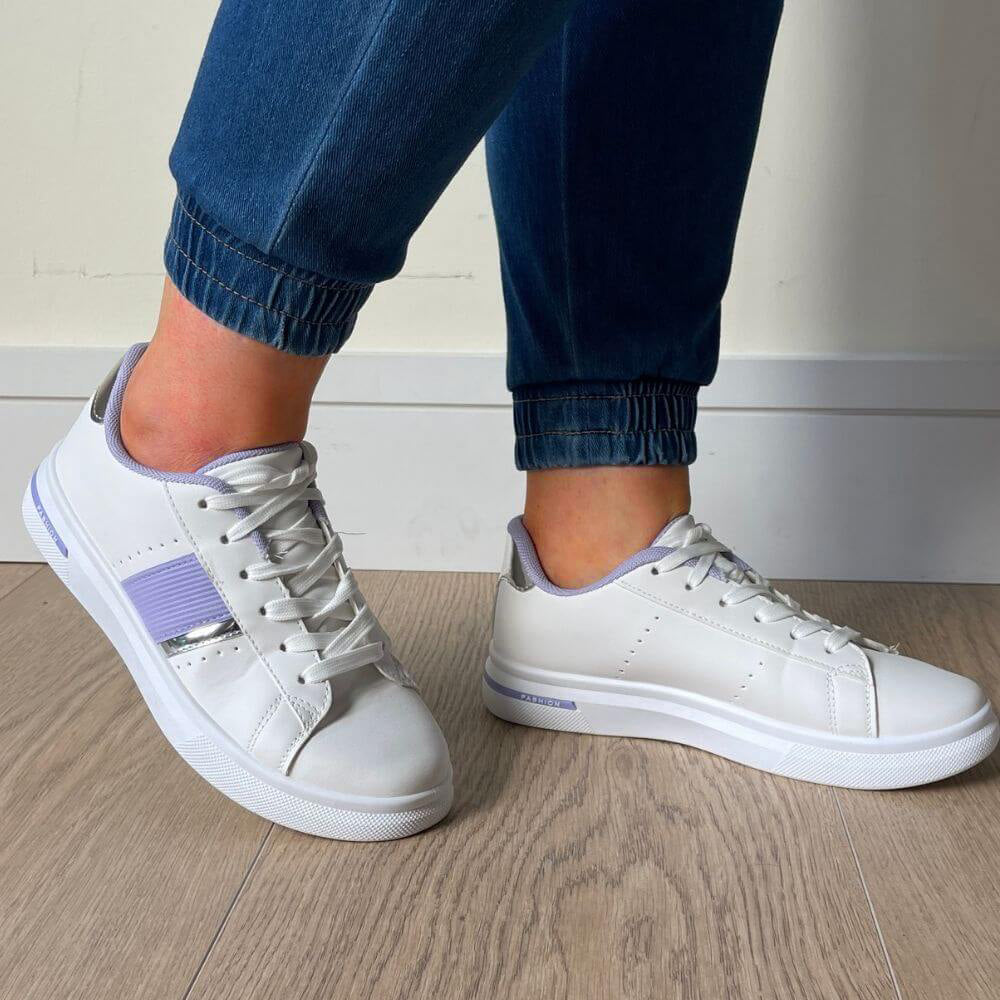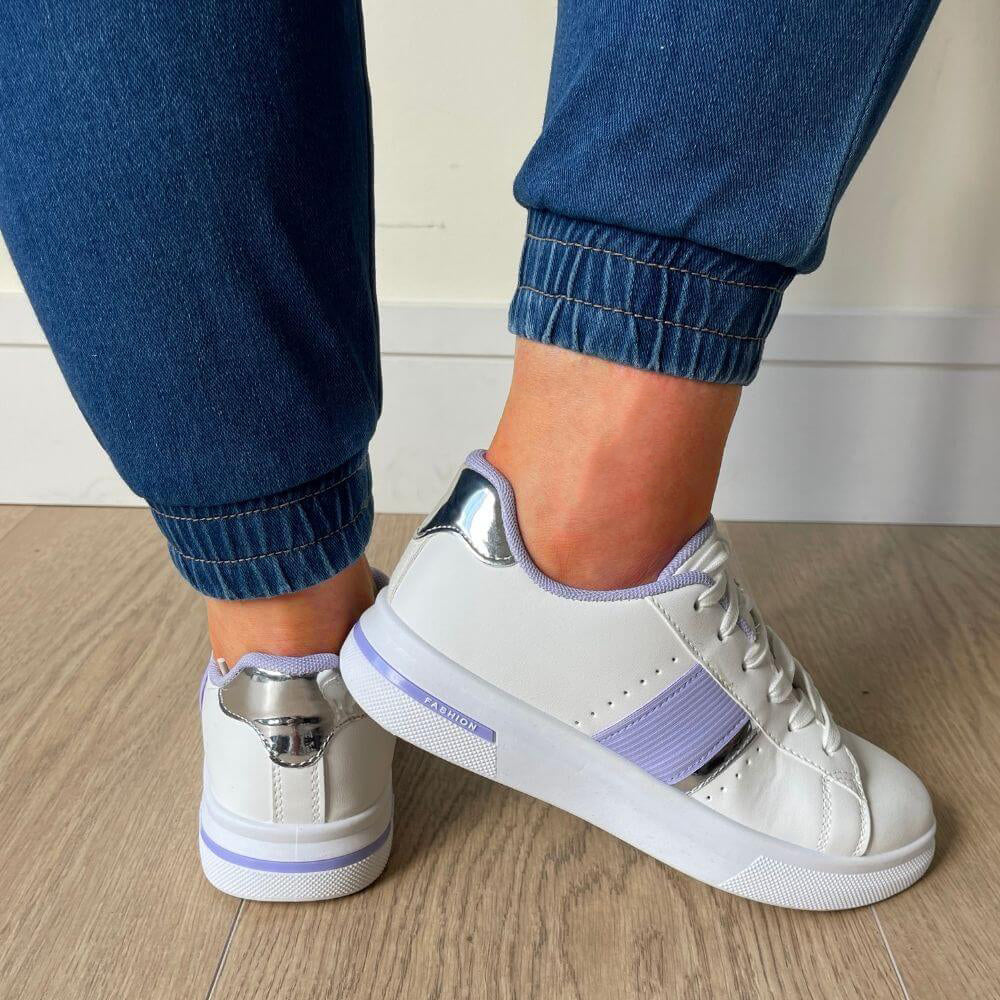 Nessa Sneakers (Purple)
Crafted from premium materials, the "Nessa" shoes are as comfortable as they are stunning.
10% Off (Full Priced Stock) | Use Code: SUE10
The "Nessa" shoes are more than just an accessory – they're a statement piece that adds a touch of regal allure to any ensemble. Whether you're attending a formal event, enjoying a casual outing, or simply seeking to elevate your everyday style, these shoes effortlessly become the centerpiece of your look.

With the "Nessa" shoes, every step becomes an opportunity to showcase your refined taste and embrace the enchanting world of elegance. Indulge in the luxury of purple details and experience the embodiment of grace, charm, and comfort, all wrapped into one exquisite pair of shoes.
Crafted from premium materials, the "Nessa" shoes are as comfortable as they are stunning. The soft, supple fabric envelops your feet in a gentle embrace, providing an unmatched sensation of ease as you go about your day. The thoughtful design extends to the ergonomic sole, offering steady support and cushioning that caters to your every step.
30 DAY MONEY BACK GUARANTEE!
No Hassle Returns Policy
If you are not happy with your purchase simply pop it back in the post. There is a step-by-step guide for returning your item which can be found in Delivery-Return section below. Once we receive your order back within 30 days, we will process your refund.
😃
Free Delivery on Orders > €75
About Us
Where Did it All Start?
Meet Mary, the co-founder of The Casual Company, and let her take you backstage to give you a glimpse into our sleek collections. 
From humble beginnings in her box room, Mary and her husband Niall have grown their Irish-owned, family-run business into a national brand in only a few short years. Comfort, chicness and a passion for design are at the heart of The Casual Company, a label dedicated to making women feel confident.