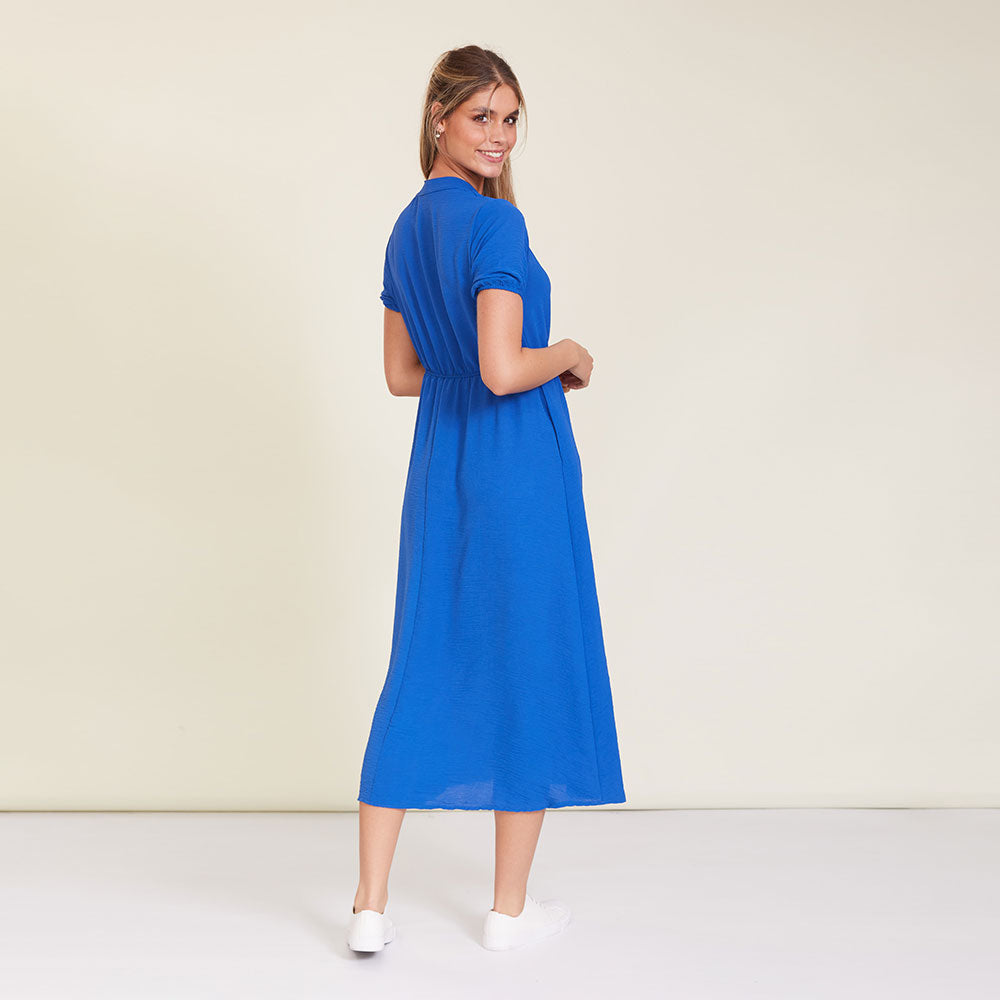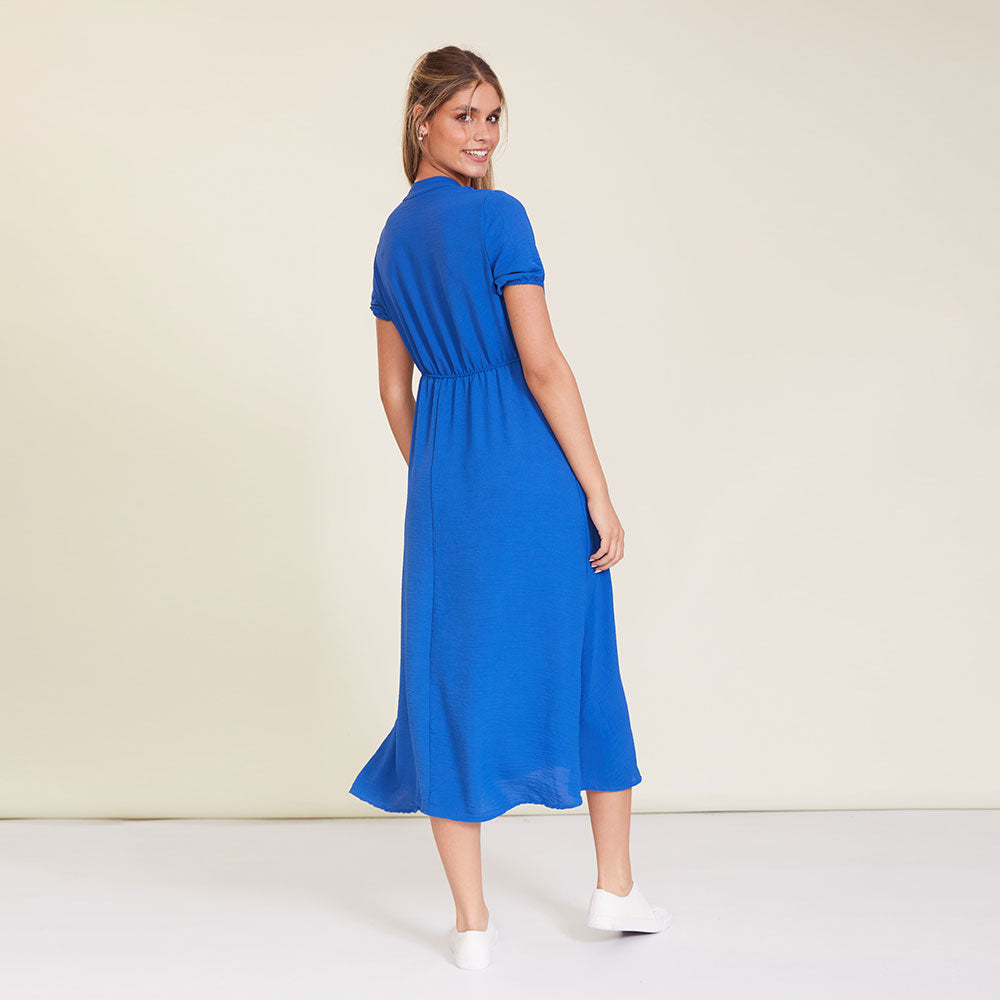 "Lovely dresses. Very true to pictures and video's from website. Thank you. Pleased with purchases."
- Mary M.
⭐️⭐️⭐️⭐️⭐️
Parker Dress (Blue)
This classic dress showcases a beautiful shade of red, adding a touch of elegance to any occasion.
10% Off (Full Priced Stock) | Use Code: SUE10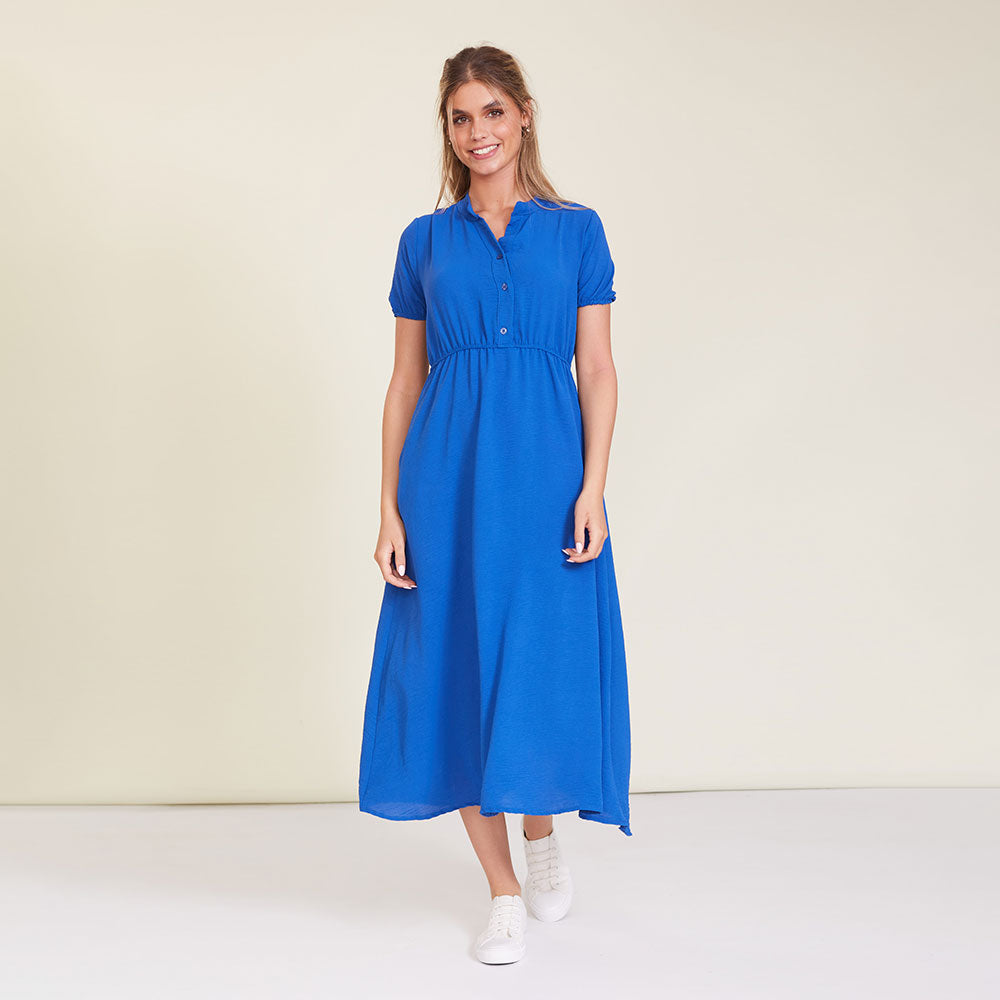 The Parker Dress in Blue, available at Casual Company, is a versatile and sophisticated piece that will elevate your wardrobe. This classic dress showcases a beautiful shade of blue, adding a touch of elegance to any occasion. With its timeless design, the Parker Dress features a flattering silhouette that accentuates your figure. The dress is crafted with meticulous attention to detail, short sleeves for a polished look. Made from high-quality materials, this dress ensures both comfort and durability, making it a reliable choice for various events. Whether you're attending a formal gathering or a casual outing, the Parker Dress in Blue is a chic and versatile option that effortlessly combines style and sophistication.
Super Flattering V Neck
Knee length slit
Plain Print
Made in Italy
30 DAY MONEY BACK GUARANTEE!
No Hassle Returns Policy
If you are not happy with your purchase simply pop it back in the post. There is a step-by-step guide for returning your item which can be found in Delivery-Return section below. Once we receive your order back within 30 days, we will process your refund.
😃
Free Delivery on Orders > €75
About Us
Where Did it All Start?
Meet Mary, the co-founder of The Casual Company, and let her take you backstage to give you a glimpse into our sleek collections. 
From humble beginnings in her box room, Mary and her husband Niall have grown their Irish-owned, family-run business into a national brand in only a few short years. Comfort, chicness and a passion for design are at the heart of The Casual Company, a label dedicated to making women feel confident.