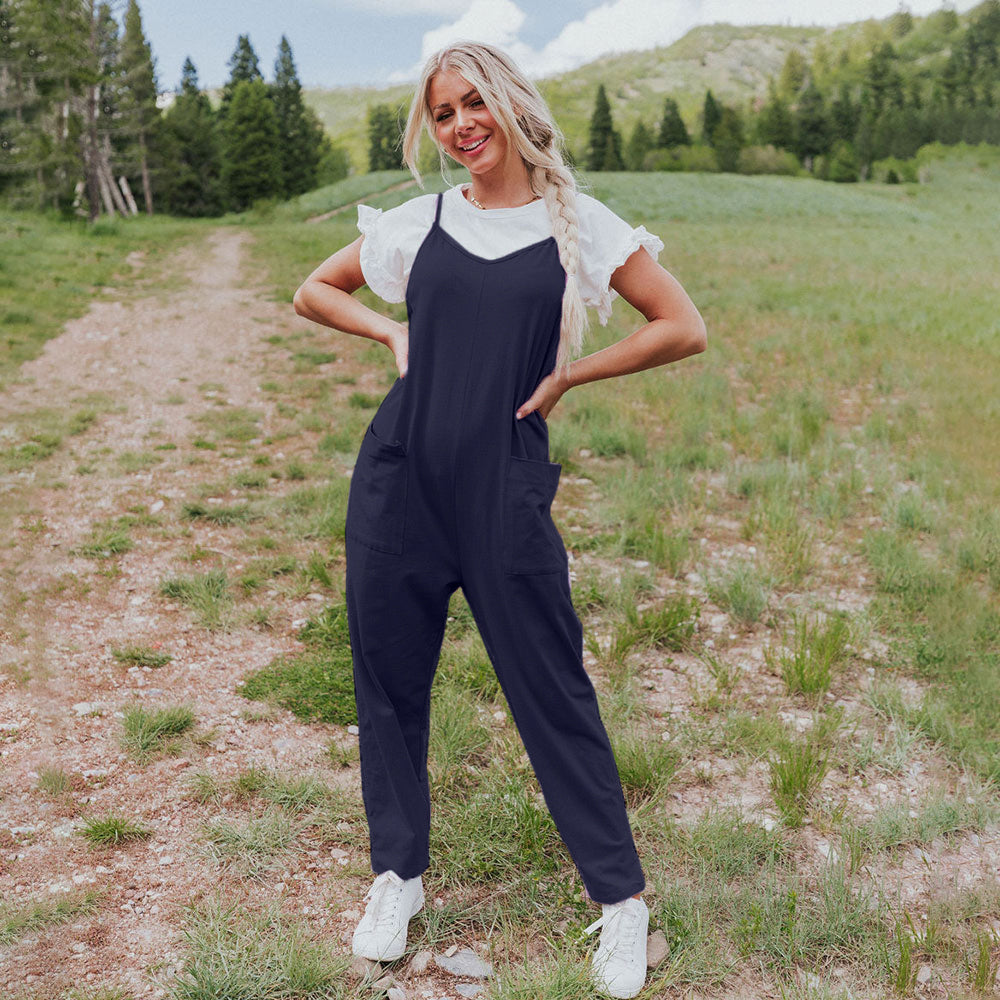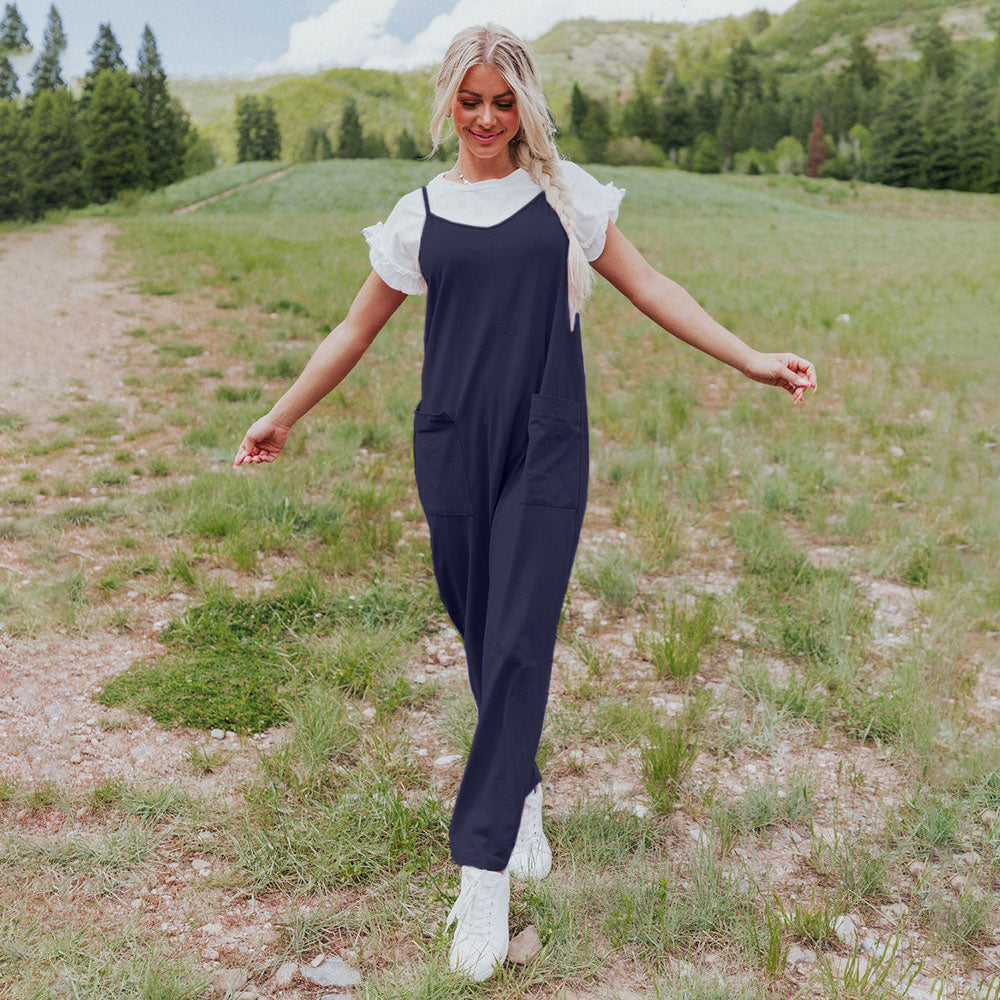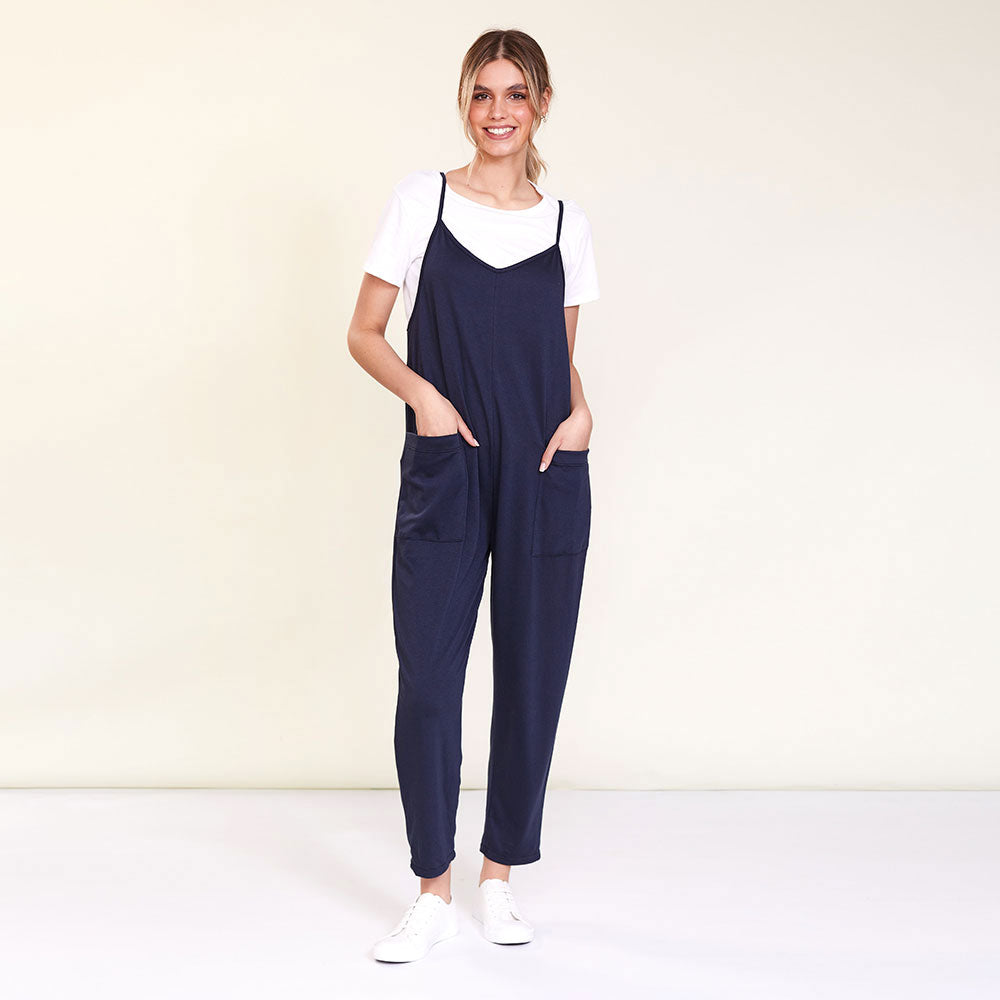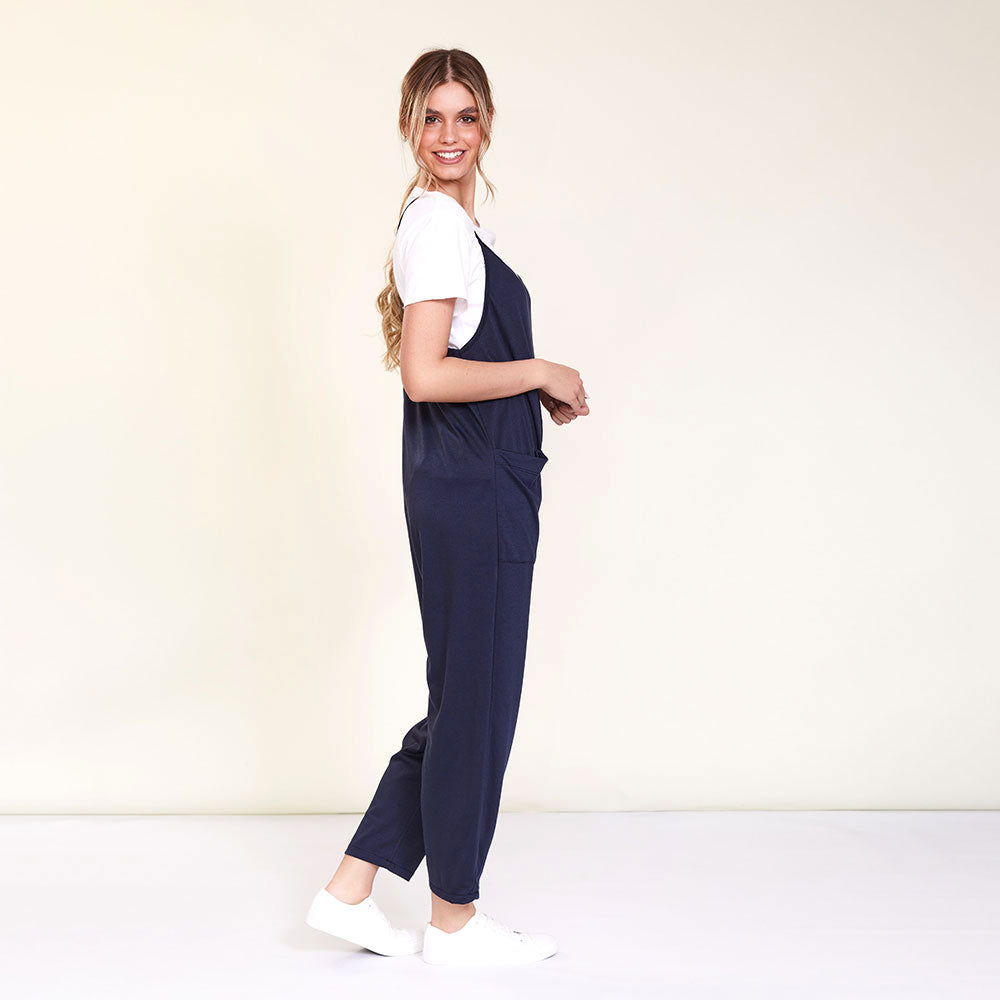 "I have this and love it. Get loads of compliments when I wear it."
- Antoinette H.
⭐️⭐️⭐️⭐️⭐️
Sophie Jumpsuit (Navy)
The casual silhouette is crafted from a super-soft cotton blend and has deep pockets on the sides for carrying your essentials.
10% Off (Full Priced Stock) | Use Code: SUE10
As Seen on Rosanna Davison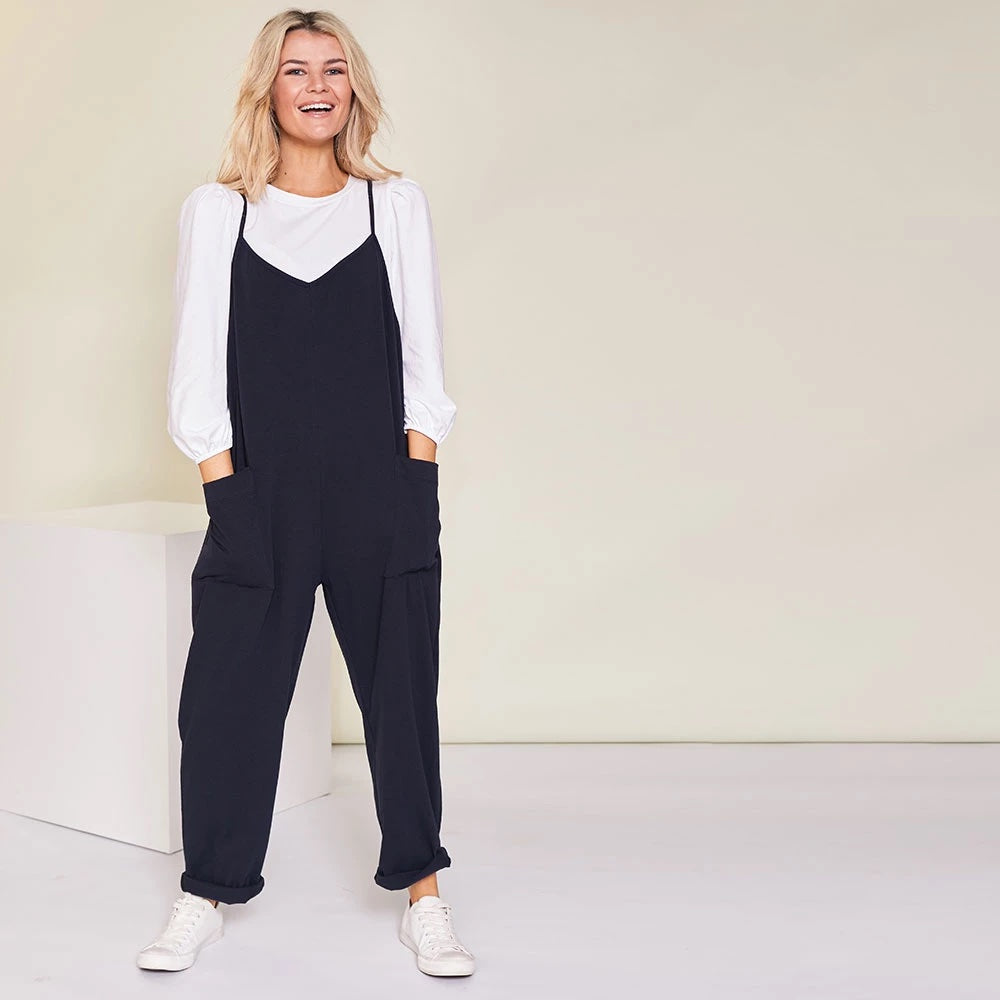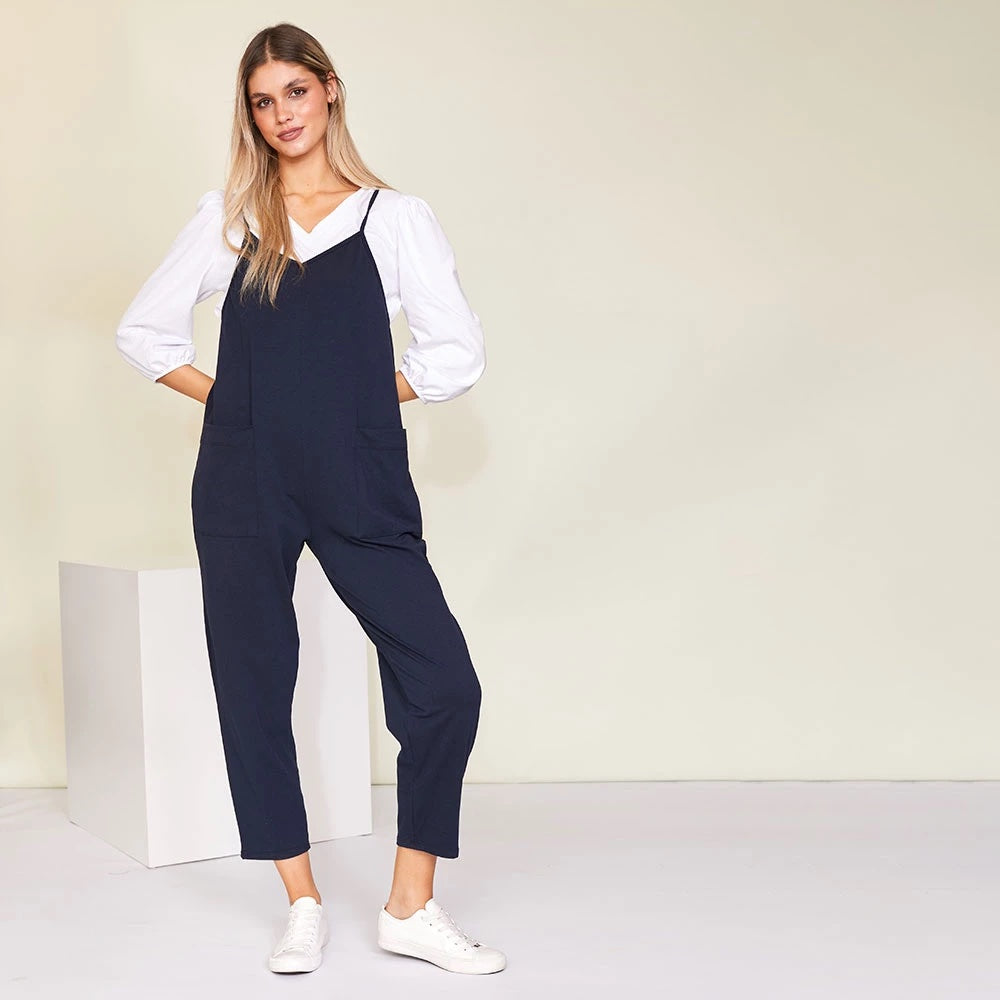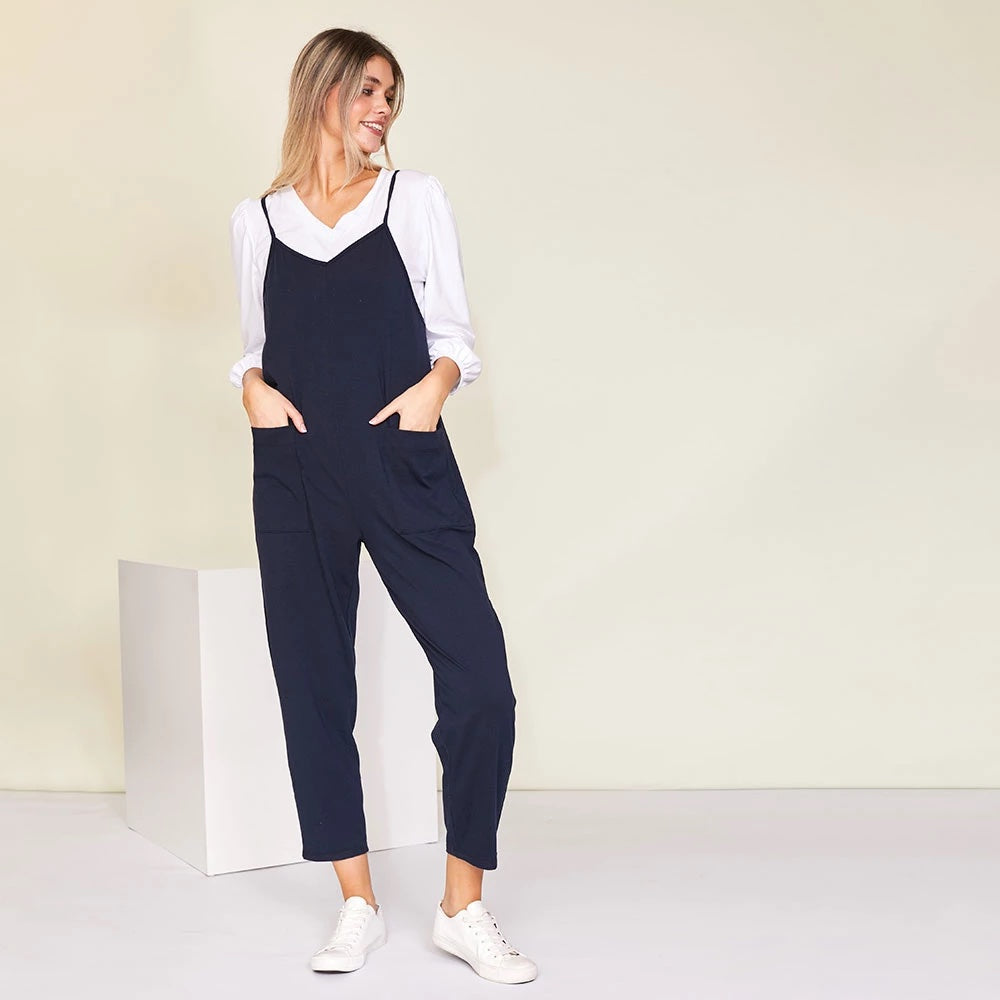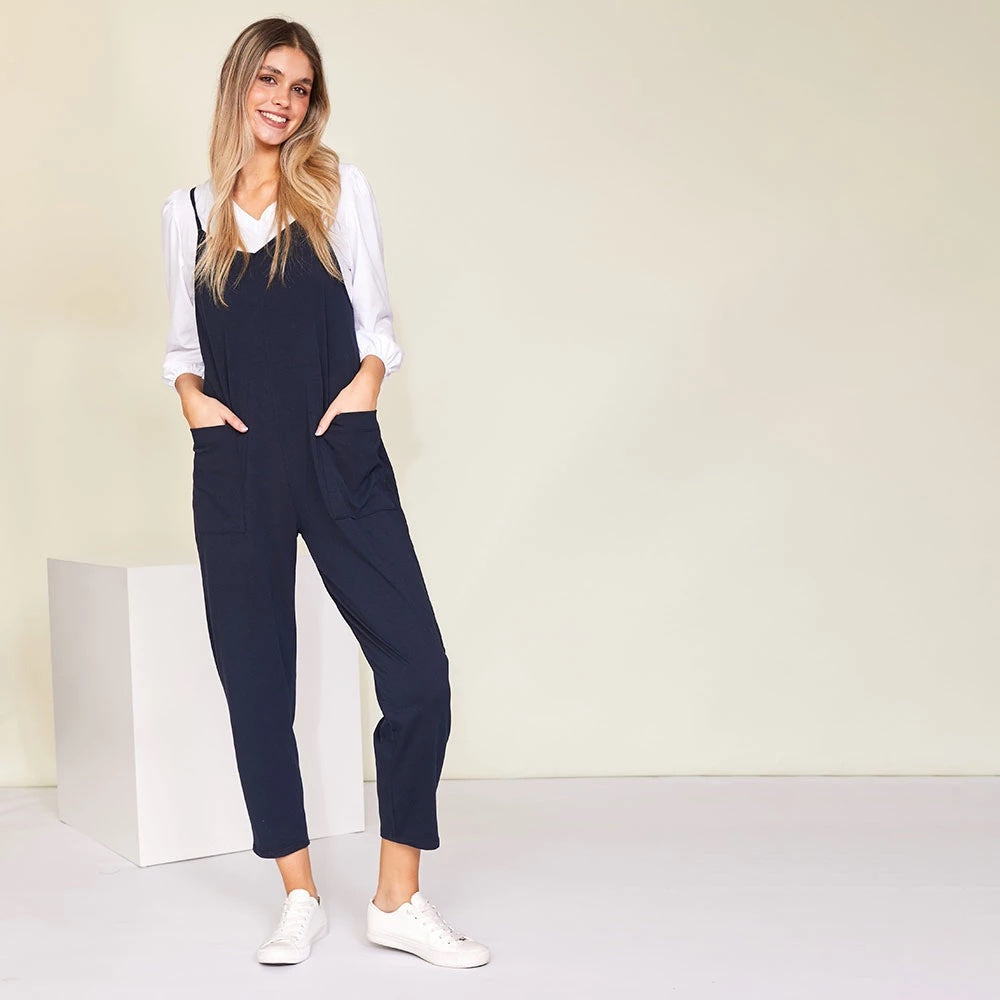 Back due to insanely popular demand! We introduced this Sophie Jumpsuit as part of our Summer Collection and we have decided to bring it back for Autumn / Winter. Simply swap the short sleeve top with a long sleeve for the colder months (we recommend the Leon Top). You will literally wear this jumpsuit all year round!
V-Neckline
Sleeveless
Strappy Design
Casual Fit
Side Pockets
Made in Italy
30 DAY MONEY BACK GUARANTEE!
No Hassle Returns Policy
If you are not happy with your purchase simply pop it back in the post. There is a step-by-step guide for returning your item which can be found in Delivery-Return section below. Once we receive your order back within 30 days, we will process your refund.
😃
Free Delivery on Orders > €75
About Us
Where Did it All Start?
Meet Mary, the co-founder of The Casual Company, and let her take you backstage to give you a glimpse into our sleek collections. 
From humble beginnings in her box room, Mary and her husband Niall have grown their Irish-owned, family-run business into a national brand in only a few short years. Comfort, chicness and a passion for design are at the heart of The Casual Company, a label dedicated to making women feel confident.