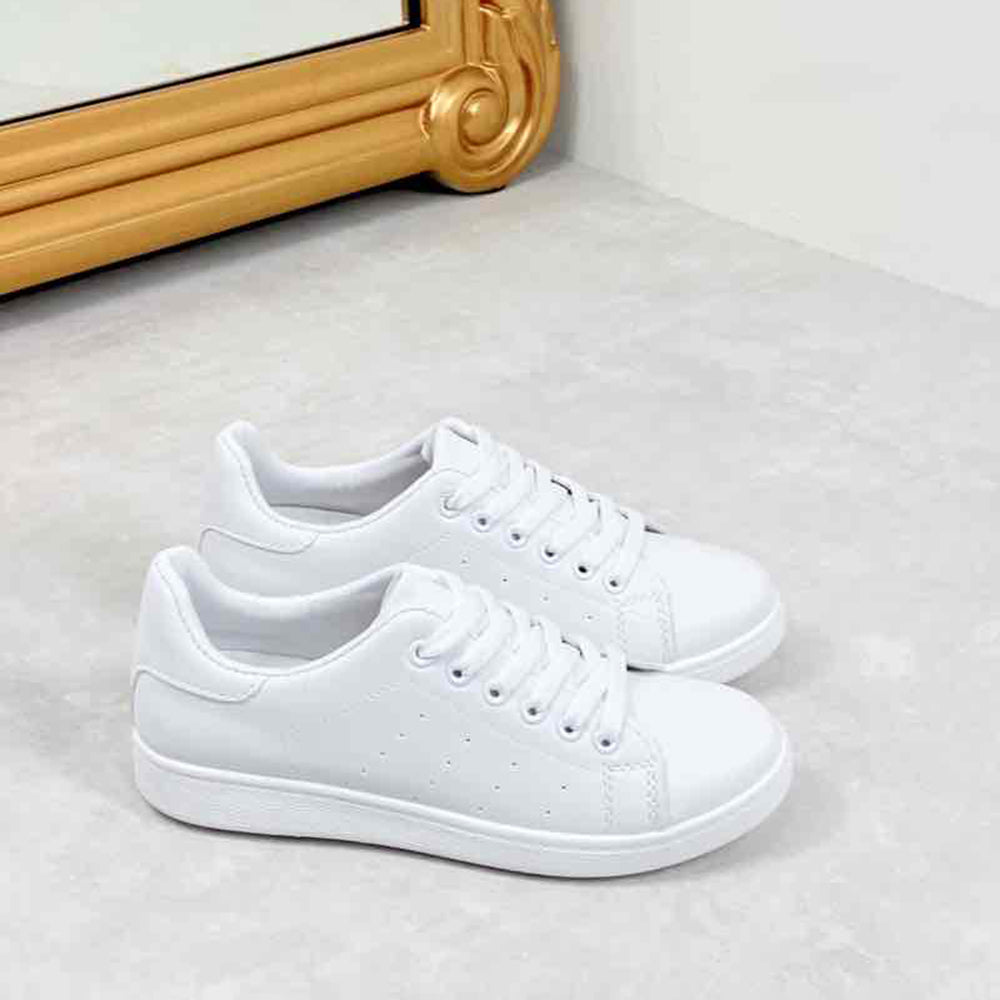 ⭐️⭐️⭐️⭐️⭐️
Toni Trainers (White)
Toni Trainers (White) are super comfy & casual!
Free Delivery This Weekend | Use Code: FREEDELIVERY
These shoes will beautifully complement black leggings or jeans, creating a cohesive and stylish ensemble. Not only are they super comfortable, but they are also an excellent addition to dresses for achieving a casual, everyday look.
These will go so well with black leggings or jeans
Super comfy
Perfect to add to dresses for casual everyday look
30 DAY MONEY BACK GUARANTEE!
No Hassle Returns Policy
If you are not happy with your purchase simply pop it back in the post. There is a step-by-step guide for returning your item which can be found in Delivery-Return section below. Once we receive your order back within 30 days, we will process your refund.
😃
Free Delivery on Orders > €75
About Us
Where Did it All Start?
Meet Mary, the co-founder of The Casual Company, and let her take you backstage to give you a glimpse into our sleek collections. 
From humble beginnings in her box room, Mary and her husband Niall have grown their Irish-owned, family-run business into a national brand in only a few short years. Comfort, chicness and a passion for design are at the heart of The Casual Company, a label dedicated to making women feel confident.